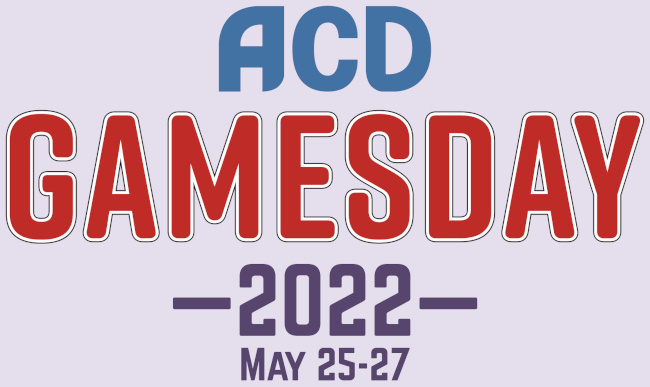 Retailer attendance at ACD Games Day, held May 25-27 at the Monona Terrace Convention Center in ACD Distribution's home community of Madison, Wisconsin, was up by a single digit percentage over attendance the last time the event was held, in 2019, CEO Bob Maher told ICv2. Unless we missed on, this was the first stand-alone game distributor event for retailers of the Covid era (Alliance Game Distributors held its Alliance Open House in conjunction with Gen Con Trade Day last year, see "
Gen Con Trade Day Plans
").
Exhibitor and sponsor presence also appeared strong for the event, with 70 companies on the exhibit floor.
Click Gallery below for photos from the event.