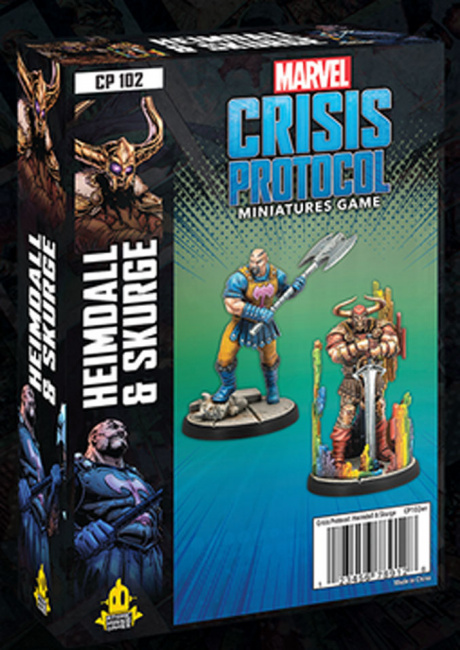 Atomic Mass Games will release
Marvel: Crisis Protocol - Heimdall & Skurge Character Pack
into retail on July 8, 2022.
This Character Pack adds two new Asgardians to the pantheon of gods in Marvel: Crisis Protocol. Heimdall is the all-seeing Asgardian guardion of the Bifrost, chosen by Odin himself. He is paired with Skurge, also known as the Executioner. These characters feature their innate abilities as well as two Team Tactic cards that give them an edge in battle.
The game box comes with a Heimdall miniature, a Skurge miniature, 2 bases, 2 Character Stat cards, and 2 Team Tactics cards. It will retail for $39.99.
Atomic Mass Games will release Marvel: Crisis Protocol - Black Order Squad Pack into retail (see "Minions of Thanos Arrive in 'Marvel: Crisis Protocol'").
Click on Gallery below for full-size images!