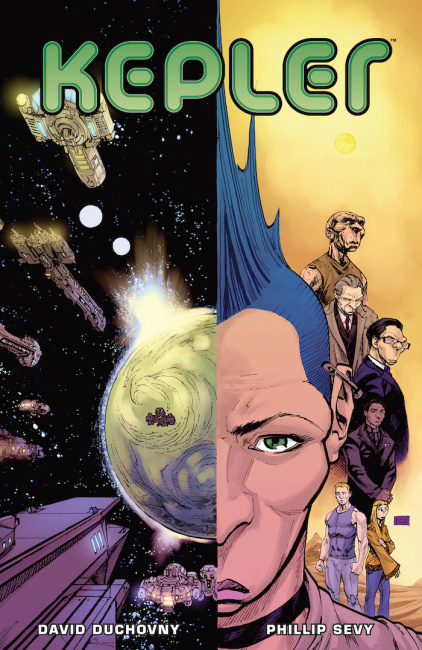 Dark Horse will publish an original graphic novel by former
X-Files
and
Californication
star David Duchovny and writer/artist Phillip Sevy (
Tomb Raider, Triage
). The new graphic novel,
Kepler,
is a sci-fi thriller set on a planet where humans are extinct but other hominid species have flourished. When the space gods return to the planet, their visit causes chaos, and it is up to a 16-year-old Neanderthal girl to stop an environmental calamity. Duchovny, who has over 400,000 followers on Twitter and has written five prose books, is co-writing the story with Sevy, who is also handling the art, coloring, and lettering.
Kepler
will be released as a hardcover to comic shops on November 16, 2022, and to the book channel on November 29, and will have an MSRP of $19.99.