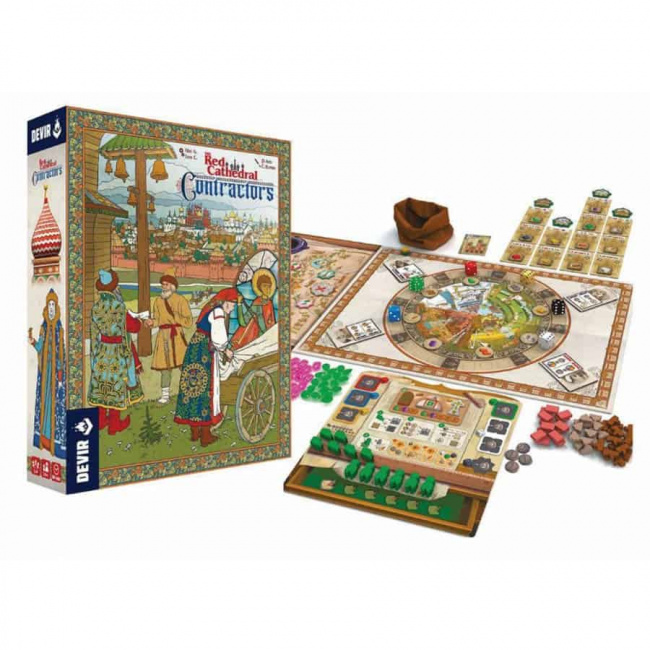 Devir Games revealed the
Red Cathedral: Contractors Expansion
for release into retail in August 2022.
The construction of the Red Cathedral continues and now requires specialists. The expansion adds a new board that features the main cities around Russia. This expansion also comes with 10 new guilds, 6 new blueprint cards, and a new card for solo mode.
This expansion supports one to four players, ages 10 and up, and plays in 60 to 90 minutes. Devir Games will also release Home Sweet Home (or Not), a new cooperative board game by Paul Peterson (see " 'Home Sweet Home (or Not)'").