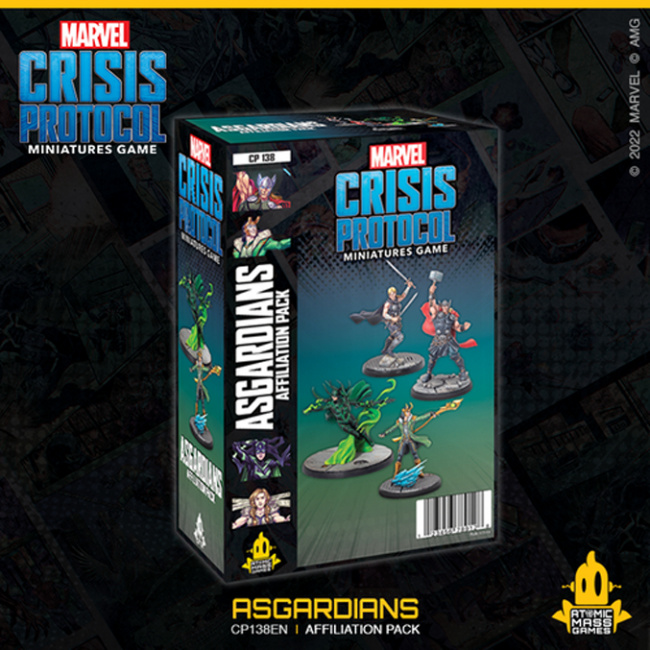 Atomic Mass Games launched two new Asgardian miniatures packs for
Marvel Crisis Protocol
,
Asgardians Affiliation Pack
and
Malekith Character Pack
, which will both release in Q3 2022.
The Asgardians Affiliation Pack is a Squad Pack that comes with four Asgardian miniatures. These miniatures include sculpts of Thor, Hela, Loki, and Valkyrie. The box also includes 4 bases, 4 Character Stat cards, 4 Team Tactic cards, an Infinity Gem card, and a Crisis card. It will retail for $59.99.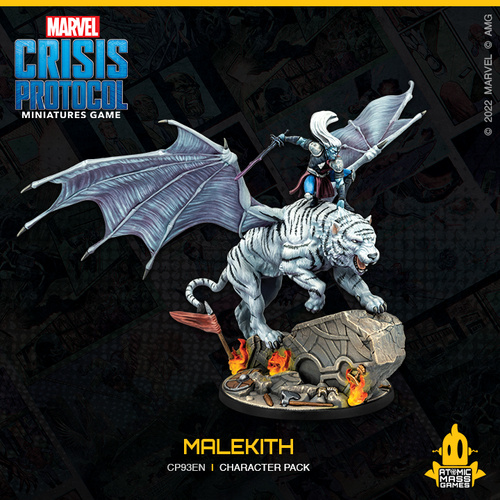 The
Malekith
Character Pack
features a new sculpt of the Master of the Wild Hunt on a steed. Malekith is the ruler of the Dark Elves of Svartalfheim and a nemesis of Thor. This pack comes with a Malekith miniature, a base, a Character Stat card, 2 Team Tactic cards, and 7 tokens. It will retail for $54.99.
Atomic Mass Games will also release Marvel: Crisis Protocol - Heimdall & Skurge Character Pack into retail (see "'Marvel Crisis Protocol' Character Pack").
Click on Gallery below for full-size images!