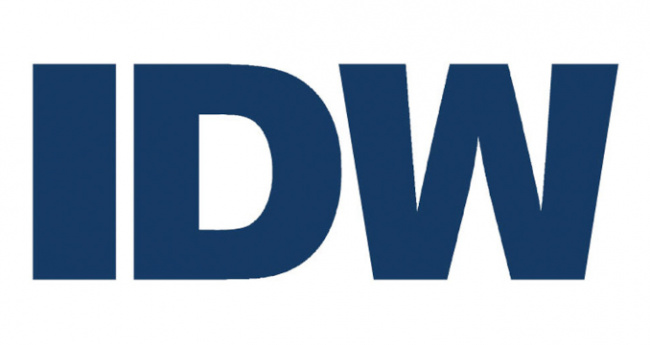 After a profitable Q1 (see "
Games Push IDWP to Profitability
"), IDW Publishing swung to a loss in its fiscal Q2 ended April 30, albeit a smaller one than in the same quarter a year ago, the company said in its quarterly earnings release. IDW Publishing revenues grew incrementally, to $6.1 million from $6.0 million in the year ago quarter. The division lost $300,000, a better result than the $500,000 loss in the previous year. The division is now solely focused on comics; it is exiting the game business after the recent release of
Batman: The Animated Series Adventures
.
The publishing division's sales were the revenues for the entire company, IDW Media Holdings, as no entertainment revenue was booked in the quarter.
The holding company lost $2.3 million in the quarter, vs. a $2.5 million profit in the previous year. IDW Entertainment expects revenue and profits from
Locke and
Key S3 and
Surfside Girls
S1 in the back half of the year.
IDW's media rights to Top Shelf Productions title
Essex County
, which was in development as a TV series for seven years (see "
'Essex County' in Development
") but is now slated to air in 2023 as a five-episode series from CBC, "were somewhat lost," IDW Media Holding CFO Brooke Feinstein told analysts in the company's conference call. "We will get some partial fees from it."