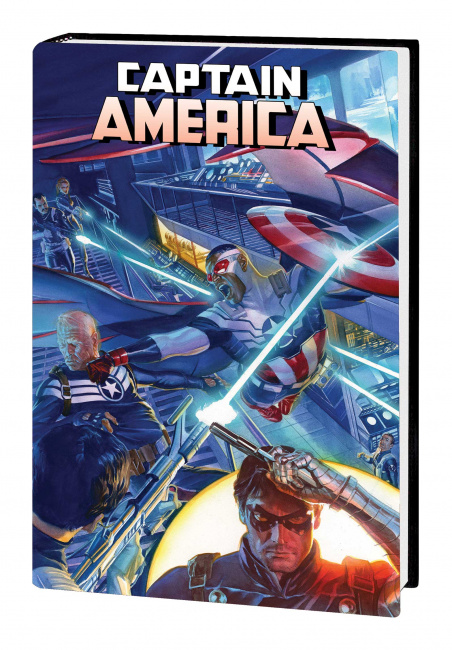 Marvel Comics will collect the controversial Nick Spencer Captain America stories from the mid-teens into an omnibus edition featuring an Alex Ross cover on the Direct Market version.
The revelation in Captain America: Steve Rogers #1 that Cap had been a longtime secret member of Hydra brought fans of the character into the metaphorical streets, and also elicited some serious commentary on the take (see "Captain America's Hydra Problem"). Now fans will be able to read the whole thing in this single volume, which collects Captain America: Sam Wilson #1-17, Captain America: Steve Rogers #1-11, Avengers Standoff: Welcome to Pleasant Hill, Avengers Standoff: Assault on Pleasant Hill Alpha, Avengers Standoff: Assault on Pleasant Hill Omega, Civil War II: The Oath and material from Free Comic Book Day 2016: Captain America.
Stories are written by Nick Spencer and others; artists in the volume include Daniel Acuña, Paul Renaud, Joe Bennett, Angel Unzueta, Jesús Saiz, Javier Piña, Mark Bagley and others.
Two version of the 888-page volume will be released: the regular edition with a Jesus Saiz cover, and the Direct Market exclusive with a cover by Alex Ross.
The $100 hardcover will street January 25, 2023.
Click Gallery below for full-size covers!