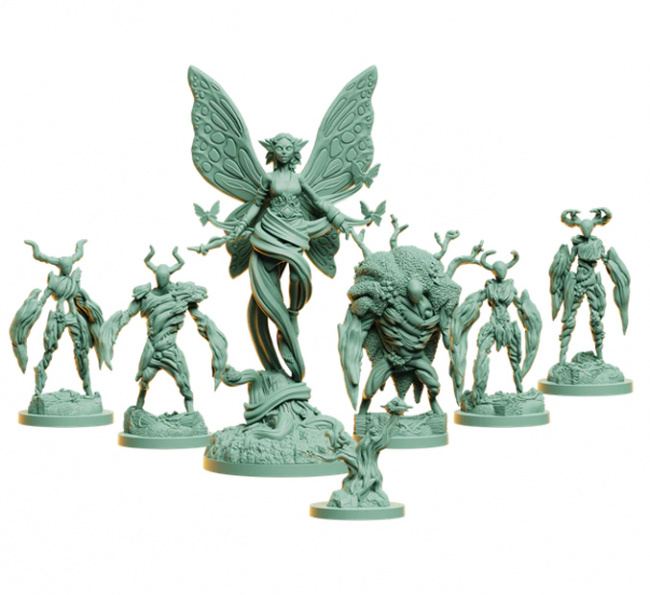 Steamforged Games will release
Godtear: Lily Champion Expansion
, a new miniatures game expansion, into retail soon.
This expansion features Lily, Thornsinger of the Azure Forest, a new champion that relies on the power of nature to crush her opponents. She is followed into battle by Thornlings, woodland beings that can entangle opponents to impede their progress on the battlefield. The game box comes with a Lily miniature, 5 Thornling miniatures, a Lily's Banner miniatures, and 3 double-sided profile cards. Miniatures come assembled and ready to play.
Godtear: Lily Champion Expansion will retail for $32.95.
Steamforged Games also recently unleashed Skullbreaker Champion Expansion (see "Skullbreaker, the Dragon Slayer").
Click on Gallery below for full-size images!