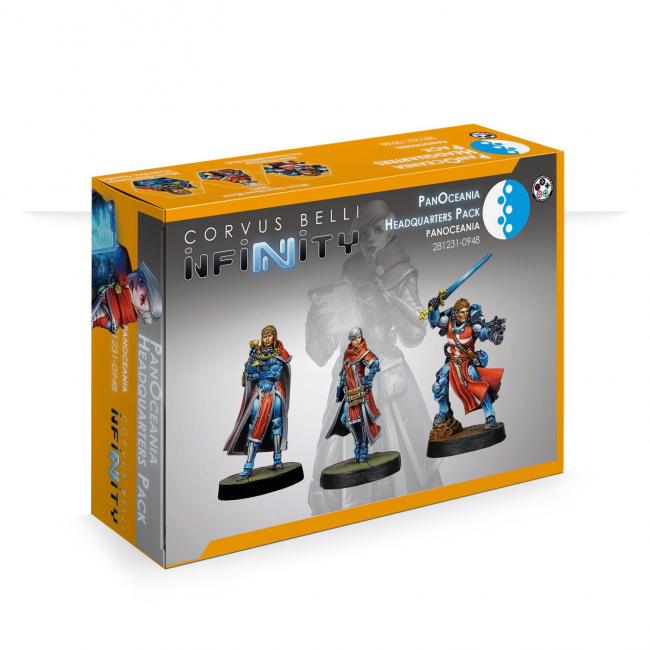 Corvus Belli unveiled
Infinity: PanOceania Headquarters Pack
and
Infinity: Tian Gou Orbital Activity Squad
for release into retail on July 29, 2022.
The new PanOceania Headquarters Pack comes with three metal miniature leaders to guide their flock to victory. These knightly characters are true pillars of the PanOceanian forces. The boxed set comes with a Kyle Hawkins miniature, a Military Order character and spearhead of their forces; a Military Order Curator; and a Military Order Grand Master. This set will retail for $47.99.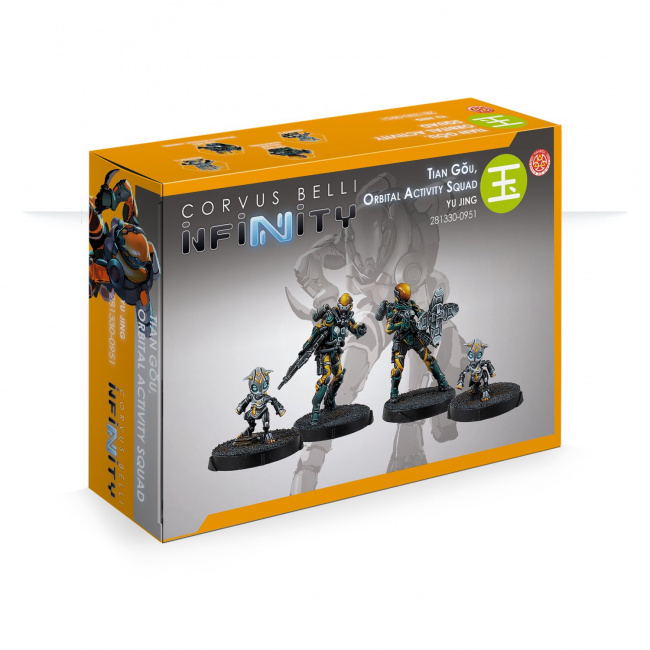 Infinity: Tian Gou Orbital Activity Squad
are tasked with hunting down enemies of the StateEmpire. These miniatures can be added to Yu Jing, White Banner, or Starmada forces. This boxed set comes with a Tiangou Hacker, a Taingou with Boarding Shotgun and Jammer, and 2 MadTraps. It will retail for $41.99.
Corvus Belli recently unveiled Morat Aggression Forces Action Pack, for Infinity miniatures wargame (see "'Morat Aggression Forces Action Pack'").
Click on Gallery below for full-size images!