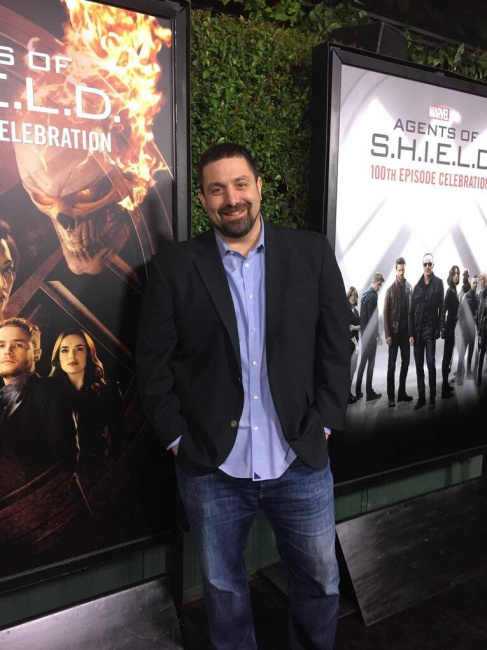 Creators and co-workers alike took to social media to celebrate the life and mourn the passing of longtime Marvel marketing executive Mike Pasciullo, who died at the age of 50. Marvel announced the news on their website and on social media on June 22. Pasciullo worked for the company for 25 years, and his most recent post was Senior Vice President of Marvel Television & Entertainment, Marketing & Publicity.
"Mike was truly a lifelong Marvelite," Marvel President Dan Buckley said in a statement on the Marvel website. "His marketing savvy, commitment, creativity, humor and kindness were on display every day for friends and fans alike. He understood that for any fan, each convention might be their only one, and he personally laid the foundation to make sure they walked away not just happy, but elated."
Marvel EIC C.B. Cebulski offered a more personal remembrance, also on the Marvel site: "Sometimes you meet someone and immediately know you'll be friends for life, which is what happened the day Mike Pasciullo burst into mine. From our shared love of Marvel comics, '80s metal bands and Philly cheesesteaks, we just clicked. While Mike always preferred to work more behind-the-scenes, Marvel would not be what it is today without him. His legacy will carry on forever, and for those of us who knew him best, Mike will always live on in our hearts, wearing his Penn State hat, rooting for the Eagles, and trying to convince us Poison was the greatest band of all time."
More tributes poured in on social media. "Kind, always considerate and just a damn good guy all around," artist Dan Panosian Tweeted in response to Marvel's announcement on Twitter. "A voice of reason and humor, there to have your back when you needed it," Tweeted BOOM! Studios Executive Editor (and former Marvel editor) Jeanine Schaefer. Former Marvel Editor in Chief and CCO Joe Quesada Tweeted "it was impossible to know Mike and not love him," adding, "He was brilliantly creative, loved Marvel and the industry, and in one way or another, touched every single thing we produced." And Jimmy Palmiotti had this to say, also on Twitter: "Mike Pasciullo was my friend. I loved him. Anyone that met him felt the same. He was one of those special people that everyone wanted to be around."
Writer Frank Tieri summed up Pasciullo's legacy in two Tweets: "Been to a con during Mike's 25 plus years at Marvel where they had a presence and you enjoyed yourself? You have him to thank for that. Mike was as much a part of the place as Spider-Man or Stan Lee or any of it."