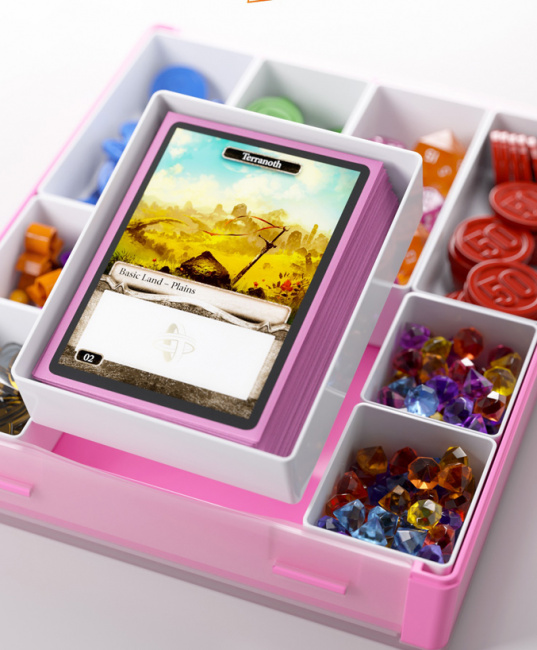 Gamegenic announced the
Token Silo
, a new token box for gaming accessories, which will release in summer 2022.
This token box takes up the same amount of space whether it is open or closed, thereby saving room on a tabletop. The Token Silo's cover is removable and can be clipped to the bottom to make the main tray more compact. It comes with nine trays in three different sizes, which are also removable for easier access. This product offers a modular design with different colored trays that allows the user to mix and match colors and sizes that they want in the box.
It will retail of $14.99.
Gamegenic and Tolarian Community College recently teamed up to launch The Professor's first-ever Kickstarter campaign (see "Gamegenic Teams Up with YouTube Channel Tolarian Community College").
Click on Gallery below for full-size images!