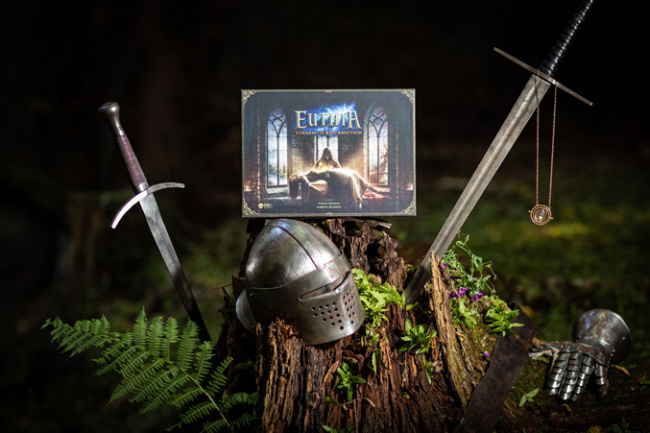 Steamforged Games announced that they have acquired the
Euthia
IP in a partnership deal with Diea Games, a Czech game studio.
Euthia: Torment of Resurrection is a fantasy sandbox RPG that allows players to wander through an open world generated by modular map tiles. The 2020 Kickstarter for the original game, which is now out of print, raised $458,009 from 4,287 backers (about $107 per backer). As part of this deal, Steamforged will resurrect the Euthia crowd-funding campaign and relaunch the game.
"When we heard what happened with Euthia, we felt compelled to reach out to Diea," said Rich Loxam, CEO of Steamforged. "Steamforged started out in the corner of a retail store more than eight years ago and although we've come a long way since then, we remember what it's like to have a game you really believe in and to be facing the challenges of making that a reality."
A new Euthia Kickstarter is scheduled to begin on July 26, 2022. It will feature three pledge levels, and all of the content from the Kickstarter campaign will be Kickstarter exclusive and won't head into retail.
Steamforged Games also recently announced Epic Encounters: Cove of the Dragon Turtle, a new standalone encounter boxed set (see "'Cove of the Dragon Turtle'").