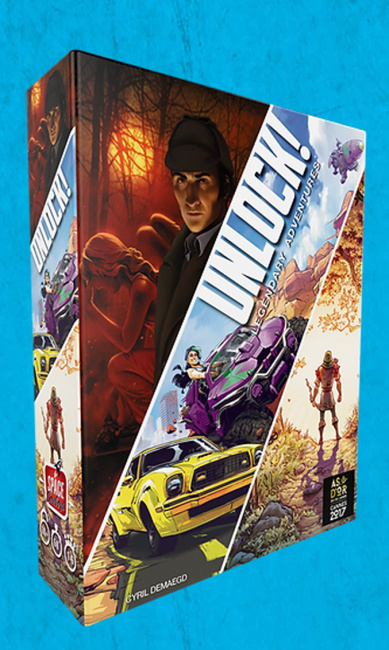 Asmodee will release
Unlock! Legendary Adventures
, a new escape room game by Space Cowboys, into retail on August 12, 2022.
Unlock! Legendary Adventures offers three new "escape room" scenarios to challenge players. Two of the three scenarios revolve around legendary literary characters: "Robin Hood: Dead or Alive" and "Sherlock Holmes - The Case of the Burnt Angels." In the Robin Hood scenario, players need to rescue Robin from a dungeon, and the Sherlock Holmes scenario involves players helping him crack a legendary case. The third scenario, "Action Story," has players chasing after a gem thief named Stella in an attempt to reclaim her stolen haul.
This game is for one to six players, ages 10 and up, and plays in 60 minutes. It will retail for $36.99.
Asmodee also released Unlock! Kids, a new family-friendly adaptation of Unlock!, into retail (see "'Unlock! Kids'").