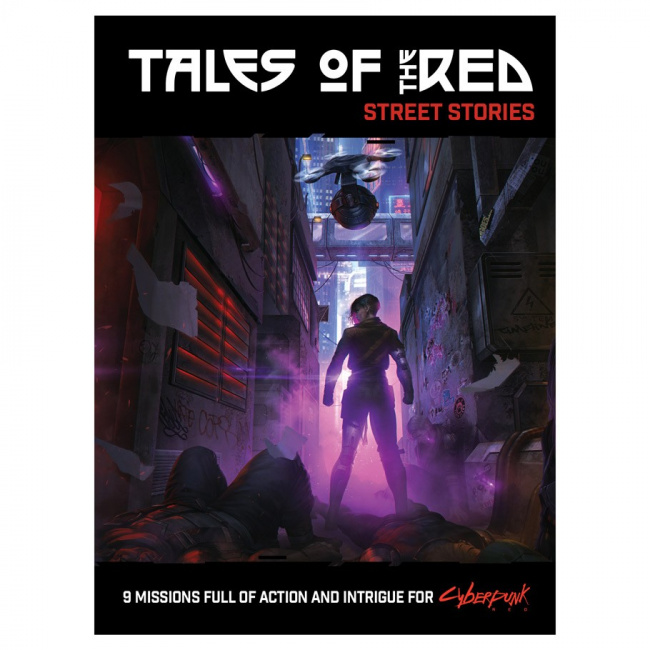 R.Talsorian Games revealed
Tales of the RED - Street Stories
, for
Cyberpunk RED TTRPG
, for release into retail in August 2022.
This new book offers a series of full-length missions that take place at various locations in Night City. Locations featured in this book include Delirium, Night City Plaza in The Glen, and even lost underwater areas. These missions tell tales of simple jobs that have spiraled out of control as well as other adventures. The book comes with a collection of 9 missions that come ready to play with a Crew.
It will retail for $40.00.
R.Talsorian previously announced additional new supplements for Cyberpunk RED TTRPG, which will release throughout 2022 (see "'Cyberpunk RED' TTRPG").