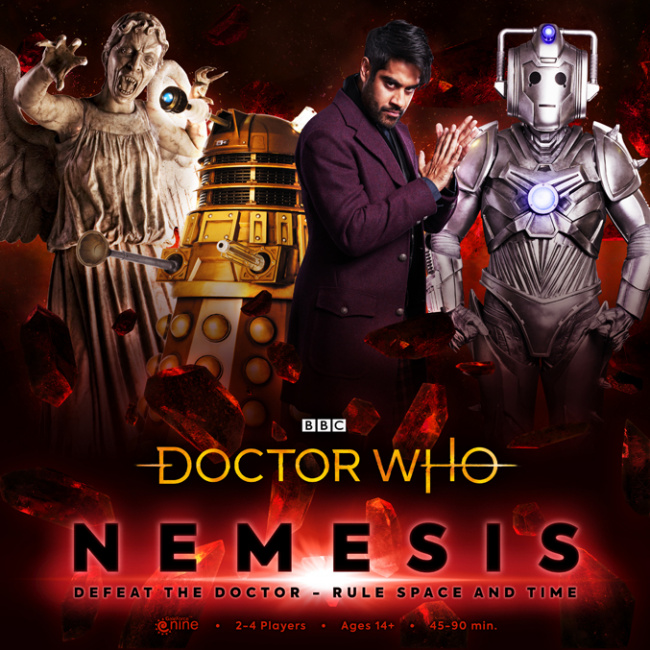 Gale Force Nine will release
Doctor Who: Nemesis
, a new board game, into retail in September 2022.
In this game, players take on the roles of the classic
Doctor Who
nemeses who are attempting to defeat the meddling Doctor at his own game. Players control minions that they send off to hinder Doctor Who and thwart their plans. The Doctor will need to be wary of their opponents' intentions as well, as they are also trying to unravel the schemes of the Doctor and the Master.
This game is for two to four players, ages 14 and up, and plays in 45 to 90 minutes. It will retail for $60.
Gale Force Nine also revealed
Starfinder: Pirates of Skydock,
a new heist board game, for release in August 2022 (see "
'Starfinder: Pirates of Skydock'
").
Click on Gallery below for full-size images!