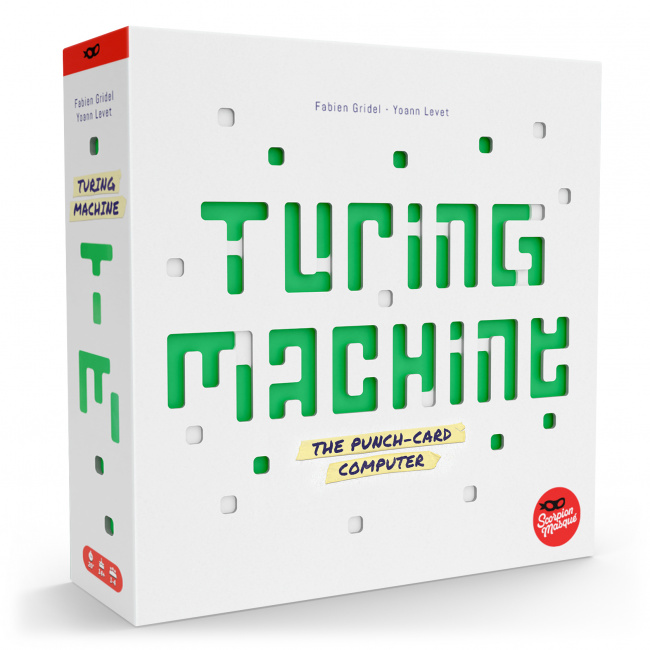 Hachette Boardgames will be distributing
Turing Machine
, created by Montreal-based publisher Scorpion Masque, into the U.S., with release set for Q4 following premieres at Gen Con and Essen Spiel.
Turing Machine challenges players to decipher a secret code using the game's unique "protocomputer," a sort of fully analog, non-electronic calculating "machine" operated through the use of punch-cards, inspired by the work of computing pioneer and code breaker Alan Turing. By "asking" the machine questions through the cards, players can learn clues about the secret code. The first player to deduce the proper code wins the game. The game system offers more than seven million code combinations, and supports solo and cooperative play in addition to the competitive version.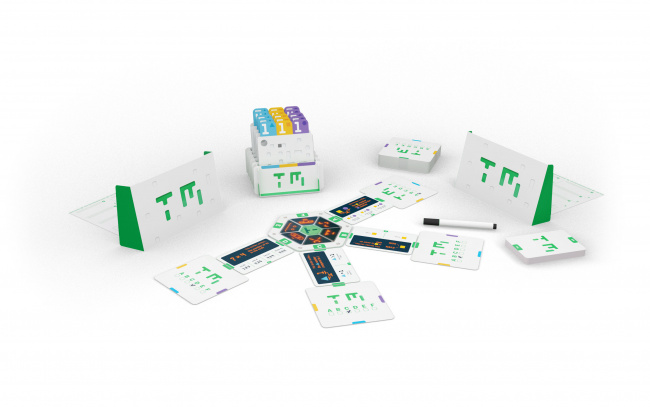 The game was designed by Yoann Levet (
Myrmes
) and Fabien Gridel (
Rest in Peace
), and is intended for 1 to 4 players, ages 14 and up. Games take about 20 minutes to play. MSRP is $39.99.
Turing Machine
comes with 1 central tile, 45 punch-cards, a punch-card holder, 154 game cards, 50 note sheets, 4 player screens, and 1 marker.
Hachette also announced the casual science fiction roleplaying game Critical Foundation (see "Investigate Futuristic Cases in 'Critical Foundation'").