SDCC News: Marvel's "Next Big Thing" panel at Comic-Con International in San Diego had four big reveals: A massive Avengers crossover, a new Doctor Strange miniseries with strikingly unusual art, a special 650th issue of Iron Man, and a new Moon Girl and Devil Dinosaur series.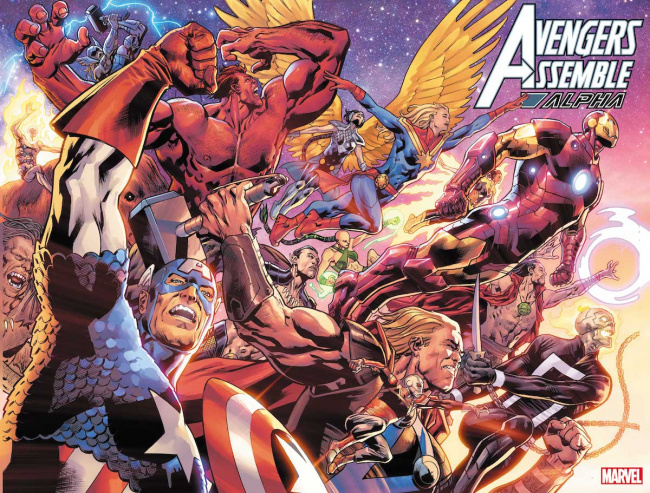 Writer Jason Aaron will launch a new crossover,
Avengers Assemble,
that will tie together his work on three different series,
Avengers, Avengers Forever,
and
Avengers of 1,000,000 BC
in one unified saga of a massive battle that will span time and the universe. Aaron and artist Bryan Hitch will launch the crossover November with the one-shot
Avengers Assemble: Alpha
#1, and then the story will cross over between
Avengers
and
Avengers Forever. Avengers Assemble: Alpha
#1 will be released on November 30 with a cover by Hitch.
"Four years of Avengers stories," Aaron said in a statement accompanying the announcement. "Threads from really every major series I've worked on throughout my last decade and a half at Marvel, from Ghost Rider to Thor. It all leads to this. The biggest Avengers story I could possibly imagine. Featuring a cavalcade of characters from across creation."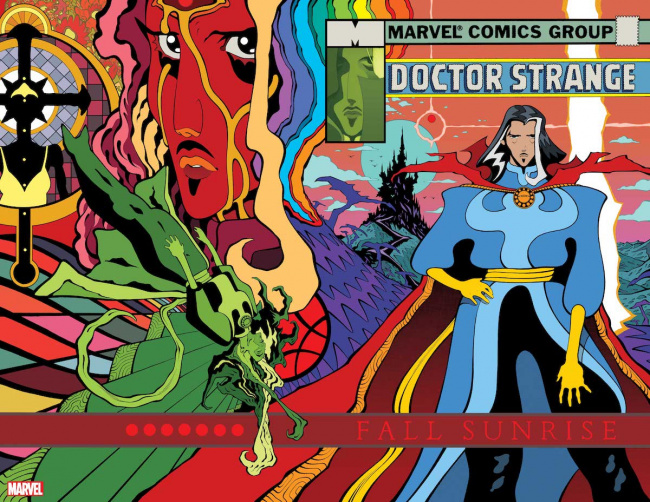 Also coming in November:
Doctor Strange: Fall Sunrise,
a four-issue miniseries written and drawn by Tradd Moore, opens with Doctor Strange waking up on an unfamiliar and danger-filled planet. The first issue, featuring a wraparound cover by Moore, will go on sale on November 23.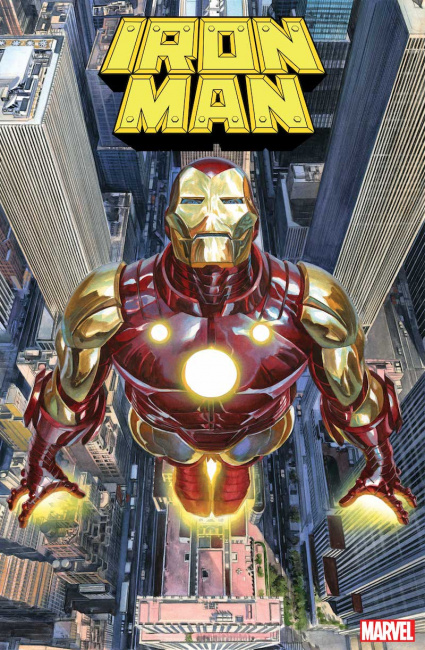 Iron Man
#25 marks the 650th issue of the series and the end of Christopher Cantwell's run as writer, with Angel Uzueta handling the art. The special oversized issue will also include two bonus stories: Murewa Ayodele and Dotun Akande relate Iron Man's search for Thor in the wintry land of Niffleheim, and Kurt Busiek and Ben Dewey go retro with story from the past that features Madame Masque and Radioactive Man. The issue will go on sale on November 16 and will have a cover by Alex Ross.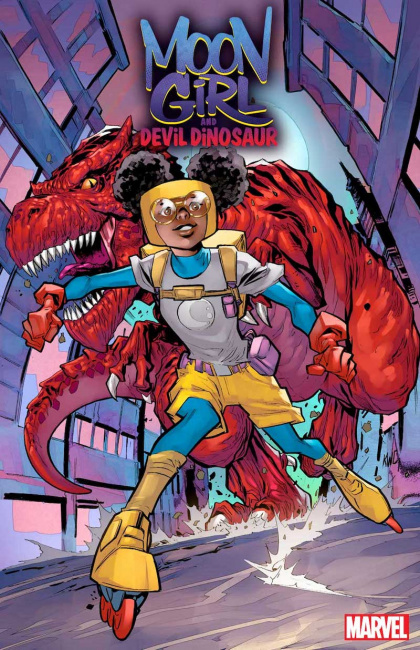 And finally, a new
Moon Girl and Devil Dinosaur
series by writer Jordan Ifueko and artist Alba Glez will kick off a new storyline for the characters starting in December. Issue #1 will have a cover by Ken Lashley.
Click Gallery for full-size images!