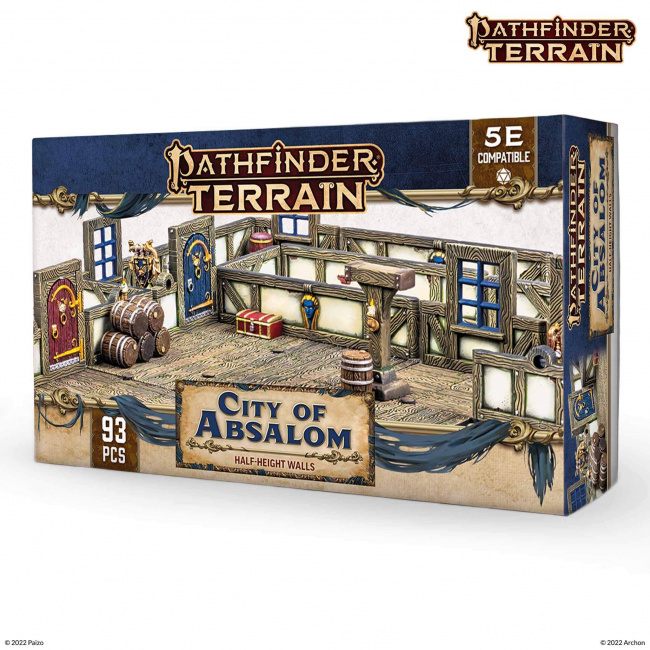 Archon Studio announced new
Pathfinder Terrain: City of Absalom Half-Height Walls
, which has a street date of August 18, 2022.
Pathfinder Terrain: City of Absalom Half-Height Walls is inspired by the Lost Omens setting book announced back in 2020 (see "More 'Pathfinder' 'Lost Omens' Appear"). This boxed set allows players to construct a tavern or city hall on their gaming table with just a few plastic clicks. The game box comes with 12 Floors, 24 Walls, 6 Doors, 6 Doorways, 3 Columns, and 42 Props.
It will retail for $69.
Click on Gallery below for full-size images!