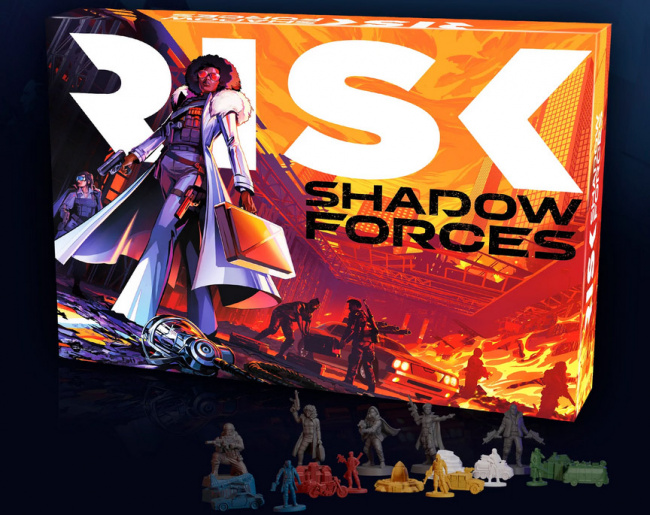 Avalon Hill is currently preordering
RISK Shadow Forces
, a new Legacy style
RISK
game, on the DTC Hasbro Pulse site for an October 2022 release.
RISK Shadow Forces
takes place in 2050, where natural disasters have destabilized the world. Ruthless warlords are vying to conquer the globe and change the future. Each faction in the game has their own unique dystopian flavor and powers, such as the yellow faction that has a drone strike capability and the white faction that can deploy toxic gases.
A unique feature of this game is that the battles take place on two different types of boards: the global boards and the skirmish boards. The global board keeps track of the overall war and major battles, while the skirmish boards are focused on factions completing smaller objectives like rescuing hostages or securing item payloads. As the campaign goes on, players can also customize their warlord's deck to streamline their unique strategies.
The game box comes with a Global game board, 2 double-sided game boards, over 175 cards, 5 Warlord miniatures, 5 HQs, 45 3-faction units, 180 1-faction units, sealed container labeled B, 4 sealed envelopes, 5 faction reference cards, range guide, 95 tokens, sticker sheet, 5 six-sided dice, rulebook, and a quick rules reference card. It supports three to five players, ages 13 and up, and will retail for $72.99.