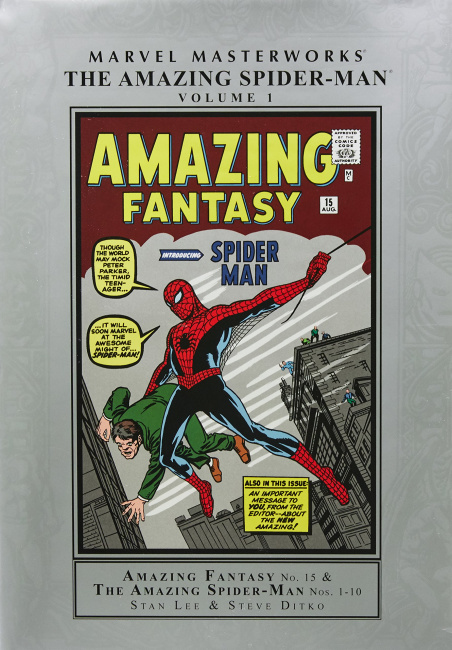 Marvel will begin reprinting its Marvel Masterworks editions in spring 2023, going back to the very beginning of the hardcover program to bring back boks that have long been out of print. Marvel SVP – Print Sales and Marketing David Gabriel provided some details at the Diamond retailer panel at SDCC, saying, "We had a lot of the fan base who maybe weren't around 30 years ago to start collecting those books that are now up to volume 330."
The new Masterworks volumes will be slightly different from the earlier ones. "The covers have all been updated, so it won't be the original cover, it will be the best printing we can get of the cover art," Gabriel said, adding that the interiors will be updated as well, with more bonus material. Marvel will publish them with both the regular gray covers and the variants.
Gabriel also noted that the new volumes will have a Roman numeral on the back indicating the year of the reprint, so collectors will be able to distinguish them from the originals.
Click Gallery for photos!