Although manga publishers are leaning more and more towards doing their big announcements at Anime Expo, over the fourth of July weekend, several did make some licensing announcements during and just before SDCC.
Square Enix announced a new series by Fullmetal Alchemist creator Hiromu Arakawa and an all-ages comedy series, adding a new title to the growing category of kid-friendly manga in English: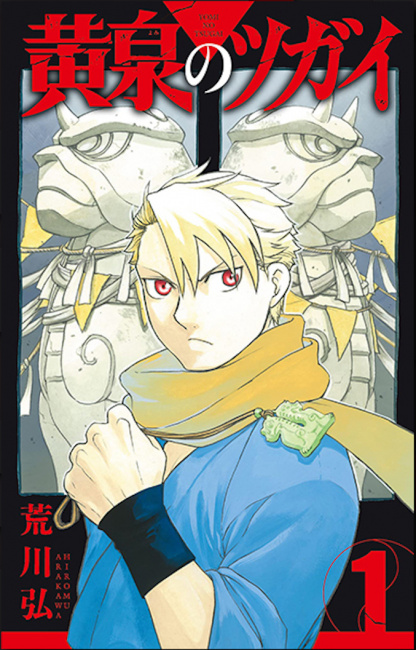 Daemons of the Shadow Realm,
by Hiromu Arakawa, is a supernatural action fantasy story about twins who were separated when they were young, and who alone can control powerful beings called Daemons. This is a new series: It launched in 2021 in Japan, and only one volume is out so far. Square Enix will publish the first volume in English on April 25, 2023, with an MSRP of $12.99; the series is rated for older teens.
My Clueless First Friend,
by Taku Kawamura, is a slice-of-life school comedy about the friendship between a bullied, withdrawn girl and a cheerfully clueless new student. The series is rated for all ages, and the first volume is scheduled for March 7, 2023, with an MSRP of $16.99.
Kodansha's announcements included one title already available digitally, Shaman King: Flowers, and two new licenses; all three will be available in print in Spring 2023.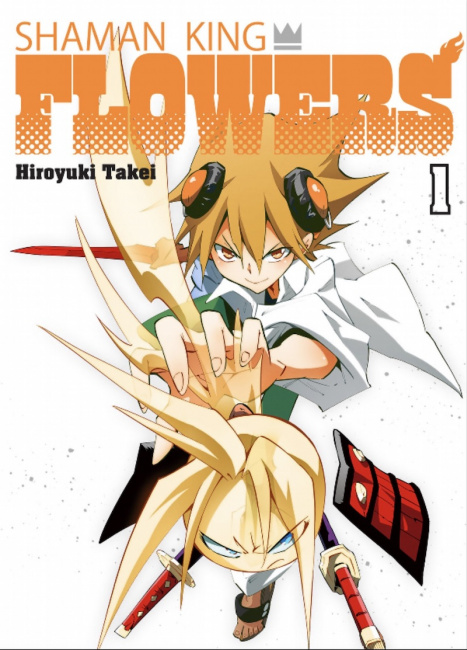 Shaman King: Flowers,
by Hiroyuki Takei, is the sequel to Takei's
Shaman King,
which was licensed in North America first by Viz and later by Kodansha. The series, which is complete in six volumes, is set ten years after the original
Shaman King
and focuses on a teenage shaman, Hana Asakura. The series is rated 13+, and Kodansha will publish the first volume in print on March 14, 2023, with an MSRP of $10.99.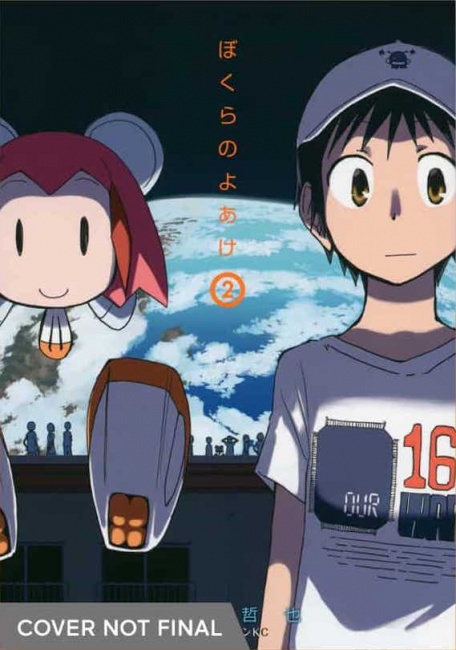 Break of Dawn,
by Tetsuya Imai, is a sci-fi story set in the summer of 2038, when a little boy waiting for the return of the Arville Comet finds something otherworldly on the roof of an apartment building, opening up a strange new adventure for him and his friends. An anime film adaptation is scheduled to premiere in Japan in October 2022. This story, which is rated 13+, was published as two volumes in Japan, and Kodansha will bind them up into a single omnibus volume that will be published on January 24, 2023 with an MSRP of $22.99.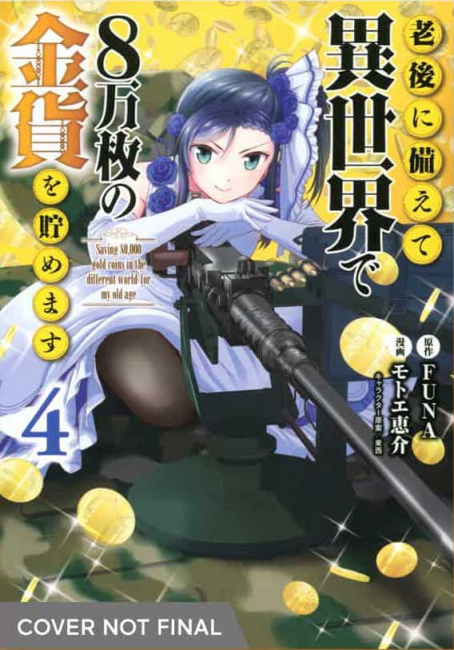 Saving 80,000 Gold in Another World for My Retirement,
by FUNA and Keisuke Motoe is an isekai story with a twist: After falling off a cliff to her death, then and fighting off a pack of wolves after being reborn in another world, the heroine realizes she can move back and forth between worlds. She takes advantage of this by buying modern weapons so she can accumulate enough gold for a comfortable life of leisure when she is older. The manga is based on the light novel by FUNA, which Kodansha has also licensed, and an anime is scheduled to launch in January 2023. The first volume of the manga, which is rated 16+, will be released on April 18, 2023, with an MSRP of $12.99.
Udon Entertainment had three new manga titles, including one produced in partnership with the Mangasplaining podcast and Substack team (see "'Mangasplaining' Podcast Launches Manga Licensing Program").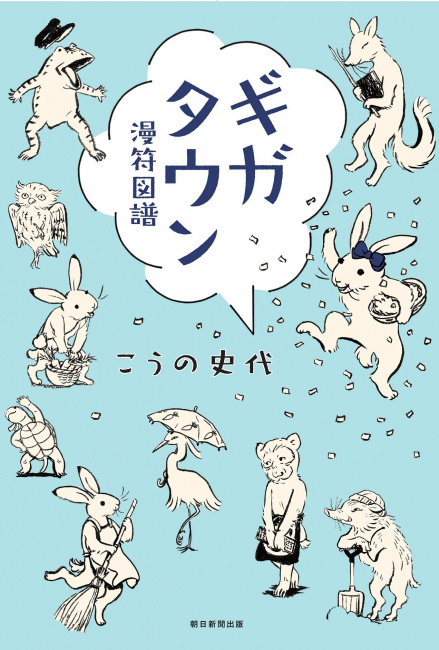 Giga Town,
by Fumiyo Kouno, the creator of
Town of Evening Calm, Country of Cherry Blossoms
and
In This Corner of the World,
is the Mangasplaining co-production. The book is a collection of short comics that explain the conventions of manga using the animals from a historical Japanese work, the "Choju-jinbutsu-giga," or "frolicking animals scroll." The single-volume manga will be published in spring 2023.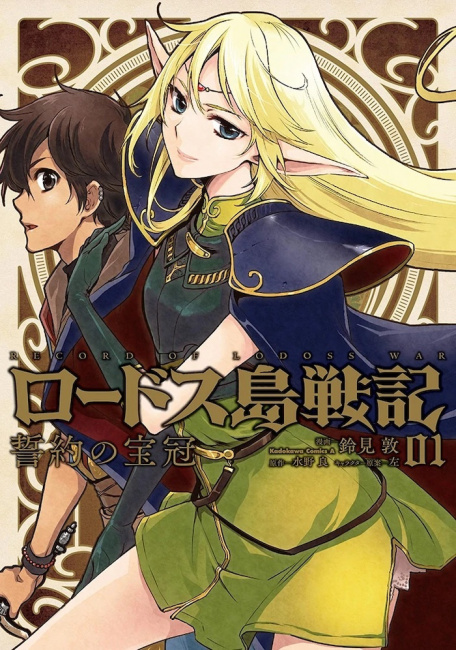 Record of Lodoss War: The Crown of the Covenant,
by Ryu Mizuno and Atsushi Suzumi, is a new volume in the long-running series set 100 years after the original story. Record of Lodoss War began as a series of fantasy novels that have been adapted into numerous anime and manga. Although the anime has been widely available for years, this appears to be the first manga to be published in English. This title is complete in three volumes, and Udon will publish the first volume in spring 2023.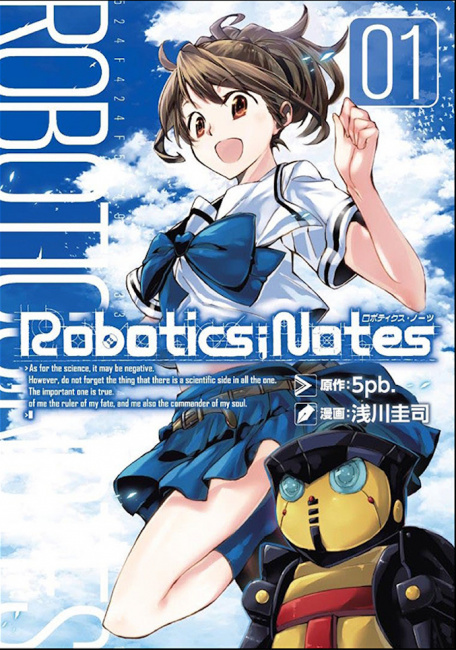 Robotics;Notes,
by Keiji Asakawa is part of the "Science Adventures" series that also includes
Steins;Gate
and
Chaos;Head.
These titles started as visual novels, a type of video game, and since then have been adapted into manga, anime, novels, audio dramas, plays, and more games. Udon had previously published
Steins;Gate
(see "
Review: 'Steins;Gate' Vol. 1
") and released the complete story as a three-in-one omnibus in March. In Robotics;Notes, a high school robot club ends up saving the world, or at least part of it, when a project goes in unexpected directions. Udon will publish the six-volume series as three two-in-one omnibus volumes, starting in spring 2023.