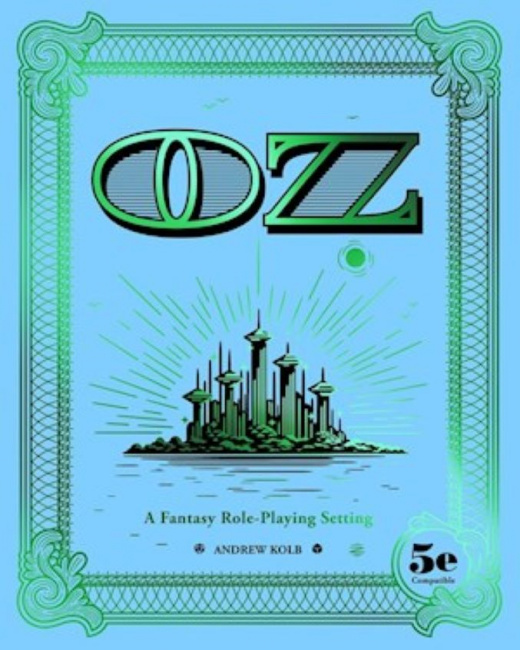 Andrews McMeel will release
OZ: A Fantasy Role-Playing Game
, a new fantasy RPG setting, into retail on September 20, 2022.
This new RPG setting book in was authored and illustrated by Andrew Kolb, who also created the Neverland book that released back in 2020 (see "Neverland"). In this setting, players travel the road once frequented by Dorothy and her friends. They can explore the four districts of OZ via underground trains and monorails that loop through these areas. There are multiple neighborhoods to explore, alliances to form, and mysteries in the Emerald City to investigate.
This book will retail for $34.99.