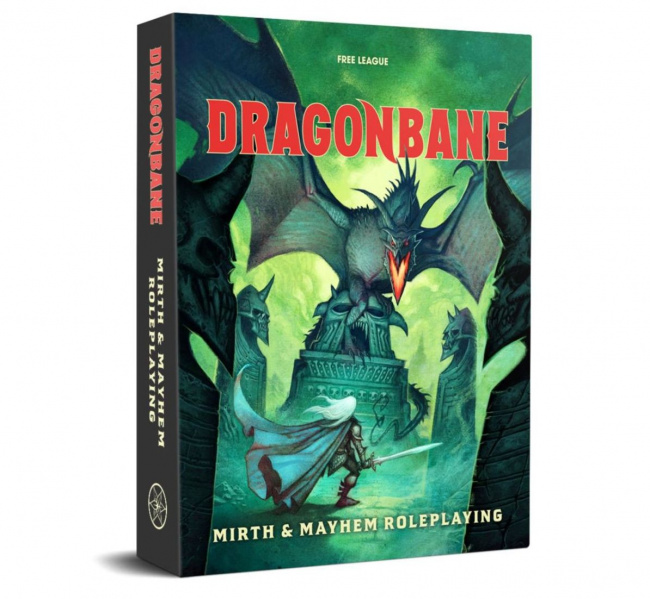 Free League Publishing announced
Dragonbane
, a 40th anniversary edition of the
Drakar och Demoner
Swedish-designed RPG, which will be coming to Kickstarter on August 30, 2022.
Drakar och Demoner was released in Sweden in 1982, and now, Free League will release it to international audiences in its first English language edition. Lead designer Tomas Harenstam has reforged this game into a brand new, reimagined edition that features art by Johan Egerkrans. This game is a classic fantasy RPG that has a "mirth and mayhem roleplaying" play-style to it, which allows it to be a bit lighter in tone than other fantasy settings. This tone makes it good for one shot sessions while being adaptable to drawn out campaigns as well. The core set will come with everything players need to play a game as well as at least one complete adventure to run through.
Free League Publishing also recently revealed The Lord of the Rings RPG, a new 5E compatible RPG setting (see "'The Lord of the Rings RPG' for 5E").