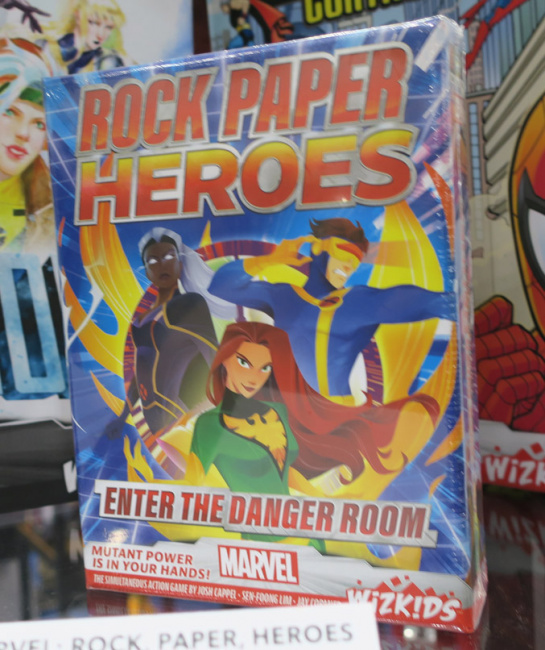 Gen Con 2022 News:
WizKids will release
Marvel: Rock, Paper, Heroes
, a new board game, into retail on September 22, 2022.
In this game, players enter the Danger Room with eight different X-Men as a training session. Marvel: Rock, Paper, Heroes is a reimagining of the classic hand gesture game where the Rock, Paper, and Scissors represent the deployment of mutant abilities from the iconic heroes in the game. Players earn points by using their techniques to overcome hazards and reach the controls of the Danger Room. The player who has the most points at the end of the training session wins the game.
The game box comes with a Danger Room board, 8 X-Men playmats, 8 X-Men standees, 8 plastic stands, 20 technique cards, 9 Hazard cards, an initiative token, 30 Energy tokens, 30 VP tokens, and a rulebook. This game is for three to four players, ages 12 and up, and plays in 30 minutes. It will retail for $19.99.
WizKids unveiled Marvel: Age of Heroes X-Men, a new strategy board game, for release into retail (see "'Marvel: Age of Heroes X-Men'").