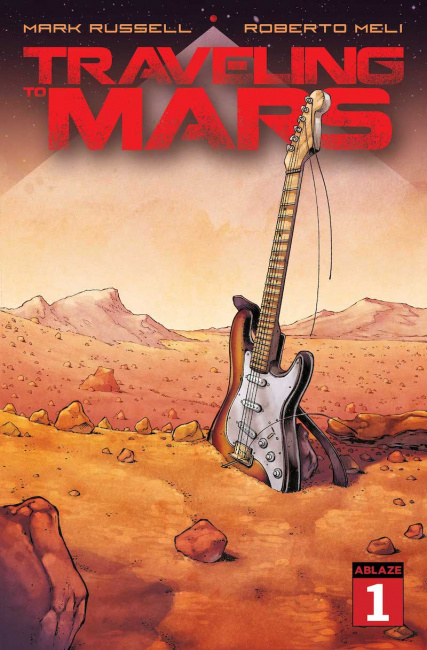 Ablaze is offering the upcoming eight-issue series
Traveling to Mars
to the direct market on a returnable basis, the first time the publisher has done so. Details will be included in an upcoming issue of the
Previews catalog.
Traveling to Mars, by Eisner Award-winning writer Mark Russell and artist Roberto Meli is a space-travel comic with a twist: The traveler is dying. That's Roy Livingston's chief qualification for the job; he is terminally ill and therefore doesn't need to return. His companions on the voyage are two Mars rovers with artificial intelligence. The rovers, Leopold and Albert, look up to Roy, while Roy meditates on the decline of human civilization and his own impending death.
Traveling to Mars is being published by Ablaze in cooperation with Arancia Studio. The first issue will be released on November 9 with covers by Meli, Mirka Andolfo, Zulema Scotto Lavina, and Brent McKee.
Click Gallery for covers and preview!