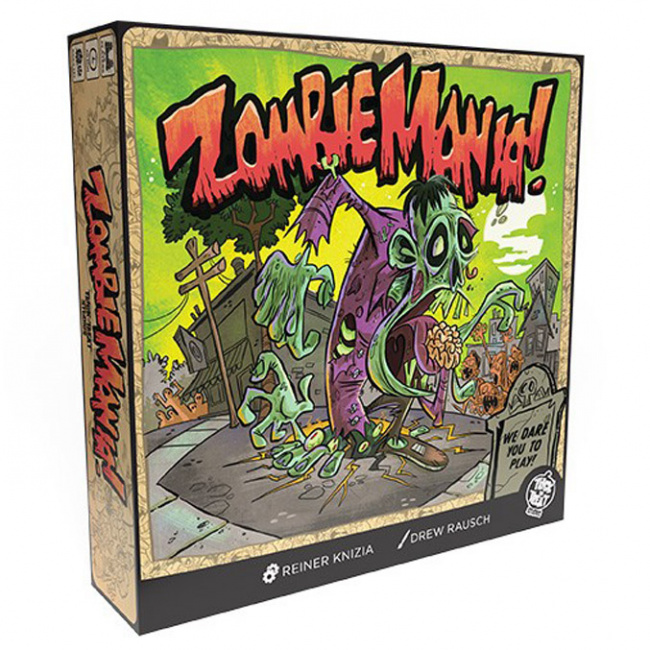 Trick or Treat Studios unleashed
Zombie Mania
, a new printing of the press-your-luck dice game by Reiner Knizia, onto preorder.
Zombie Mania! was originally released by Noris-Spiele in 2014. In this game, players roll the bones to stave off a horde of zombies coming at them. It s a push-your-luck dice game where players need to make successful rolls to remove zombies from the buildings they have captured.
The game box comes with 6 player mats, 8 custom dice, and 40 acrylic zombie tokens. This game is for two to five players, ages 14 and up, and plays in 20 minutes. It will retail for $29.95.
Trick or Treat Studios also recently revealed Shadowgate: The Living Castle, a new semi-cooperative board game that is currently on preorder for hobby retail (see "'Shadowgate: The Living Castle' for Hobby Retail").