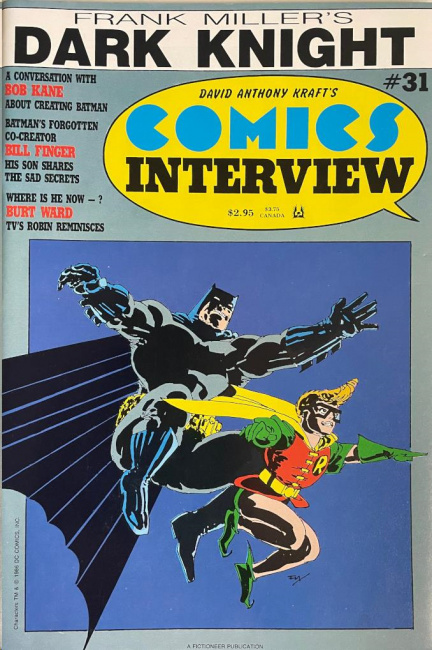 Comics creator Frank Miller has filed a lawsuit against the widow and estate of David Anthony Kraft, the publisher of
Comics Interview
, for the return of art created for two covers of the magazine in the 1980s.
The lawsuit, filed in U.S. District Court, Northern District of Georgia, Gainesville Division, on August 8, states that Miller created three drawings to be used on the cover of the magazine. One, of
Sin City
, was returned, according to the complaint, and is not a subject of this litigation. Another, done in 1983, depicts the main character of his comic
Ronin,
and the third, done in 1986, shows Batman as he appeared in Miller's
The Dark Knight Returns
as well as the new Robin for that series, Carrie Kelley. "The
DKR
Work is of particular value because it is one of the earliest (although not the first) work of cover art depicting (a) Batman in the distinctive '
Dark Knight Returns
' style and (b) Carrie Kelley." The color artwork for the cover of T
he Dark Knight Returns
#1 recently sold at auction for $2.4 million (see "
Heritage Auctions 'The Dark Knight Returns' Cover Art
").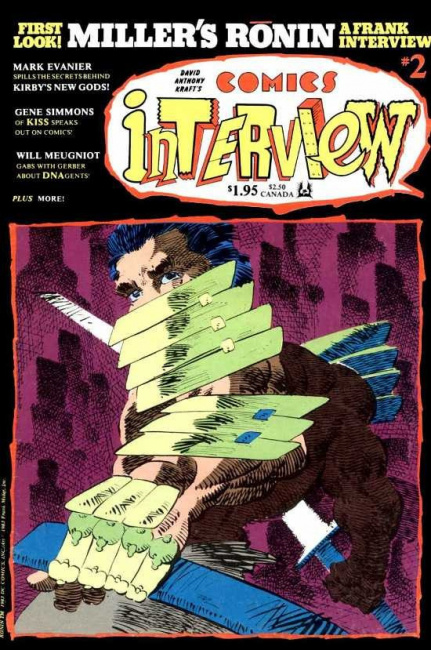 The complaint states that Miller and David Kraft agreed, "consistent with the custom and usage in the trade at the time," that Kraft could keep the works for a period of time but that they could be used only for the magazine covers and would remain Miller's property, to be returned to him on demand. The complaint further states that starting in the 1980s, Miller and his publisher had repeatedly asked for the artwork back. Eventually, Miller and his publisher concluded that the artwork had been lost.
Kraft died in 2021 (see "
Three Key Figures in the History of Comics Pass
"). According to Miller's complaint, he died without leaving a will and his widow, Jennifer Bush-Kraft, was appointed administrator of the estate.
In spring 2022, Bush-Kraft put the two works up for sale at the online auction house ComicConnect, and Miller learned of the planned sale and requested that the artwork be returned to him. Bush-Kraft declined; the auction was not held, although ComicConnect retains possession of the artwork.
In the lawsuit, Miller asked for the works to be returned to him or for compensatory damages of over $75,000, the amount to be determined at trial, and for his attorney fees.
Bush-Kraft told the
New York Times
that the drawings were a gift, saying that otherwise Kraft would have returned them. "He wouldn't have ruined the relationship with someone he would potentially work with in the future," she said. Kraft kept all his correspondence, she said, and she had not found any agreement with Miller regarding returning the artwork in his files, nor had she found any correspondence requesting that the artwork be returned.
Bush-Kraft and the estate have not yet filed their formal response to the suit.