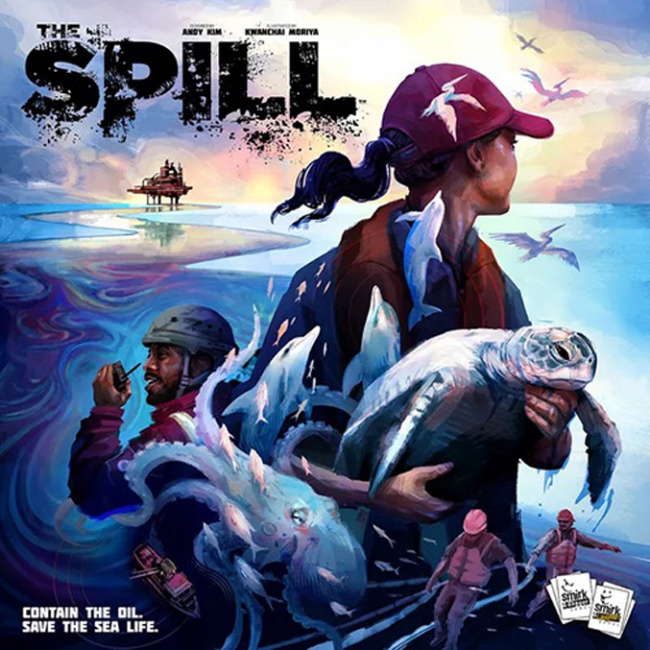 Smirk and Dagger revealed
The Spill
, a new strategy board game, for release into retail on September 7, 2022.
In The Spill, players assume the roles of a response team that must work together to avoid an ecological disaster as an oil rig is spilling out into the ocean. Players must manage to contain the oil flowing from the rig all while removing the oil from the waters and saving the marine life caught in the wake of the spill. The main innovative feature of the game is four-way oil rig dice tower that helps create a reverse tower defense mechanic as the players try to contain the oil dice.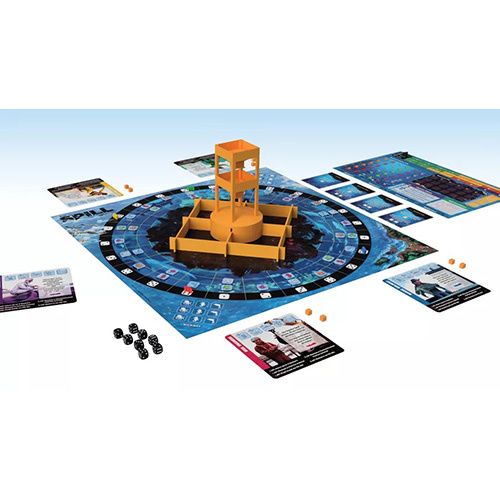 New oil dice are dropped from the tower each turn to make the players' task more difficult, and the number of oil dice keep increasing over the course of the game. Players must meet three objectives on their win condition cards to successfully contain the oil spill and win the game before the 60 oil dice are exhausted. This game is for one to four players, ages 14 and up, and plays in 50 minutes. It will retail for $49.99.
Click on Gallery below for full-size images!