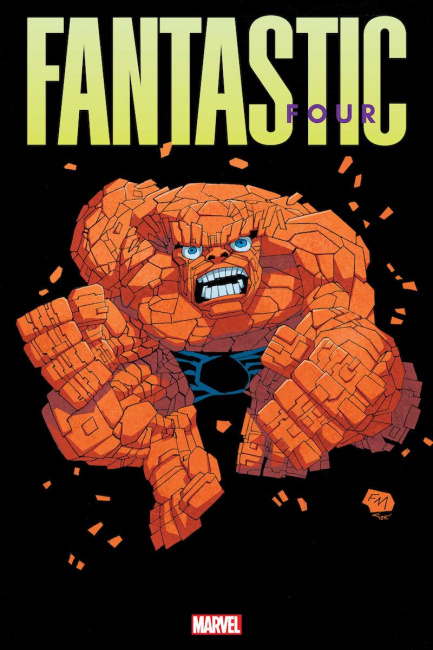 Writer Ryan North and artist Iban Coello are taking the reins of the Fantastic Four with a new series, which will launch with
Fantastic Four
#1 on November 9. The first issue will have two covers by Alex Ross and a variant by Frank Miller, the latter's first Marvel work in almost 30 years. Marvel says he will be doing more variant covers in the future.
North, the writer of The Unbeatable Squirrel Girl, and Coello, the artist for Venom, plan to take the team in a different direction from Dan Slott's run on the series, which culminated with the Four saving the entire Multiverse. Where Slott went big, North and Coello will go small, with self-contained stories on a more intimate scale. In the first issue, Ben Grimm and his wife Alicia travel to a small town and wake up the day before they arrived, having gotten caught in a time loop. Reed and Sue Richards will be the spotlight characters in the second issue, with the third focusing on Johnny Storm.
Ross is also the writer and artist of Fantastic Four: Full Circle, an original graphic novel that Abrams will publish in September (see "Abrams ComicArts Launching Marvel Graphic Novel Line").
Click Gallery for covers!