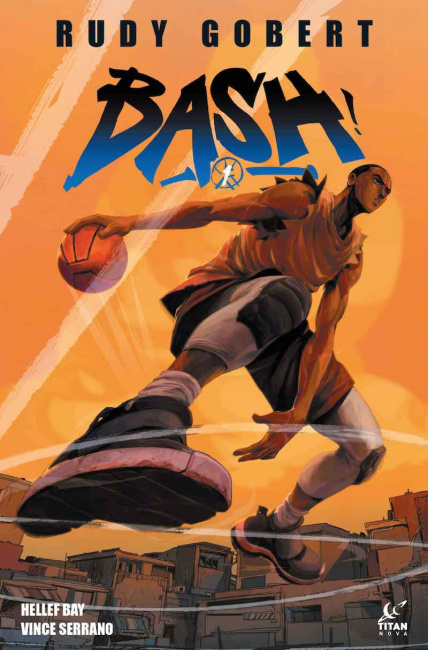 Titan Comics today announced a new imprint, Titan Nova, which will focus on middle-grade and young adult titles.
They are kicking off the imprint with Bash!, written by NBA player Rudy Gobert, who plays with the Minnesota Timberwolves and also represents the French national basketball team in international competition. Artist Vince Serrano is drawing the story in an anime-influenced style. Bash! is a sci-fi sports story about a poor boy named Rudy who comes from a backwater planet but dreams of becoming a pro in the sport of Bash, a high-energy, intergalactic version of basketball. Rudy has talent, but as he rises through the ranks, enemies arise out of the shadows to challenge him. "I wanted to tell a story that bolsters dedication and courage, which were so essential to my own personal journey," Gobert said in a statement accompanying the announcement. "I hope that it will encourage readers to overcome their challenges and pursue their dreams."
Bash! will be released on February 14, 2023, as a 128-page paperback with an MSRP of $17.99. The book is rated for ages 10 to 17.
Titan is about to launch its manga line, announced earlier this year, with the release of Volume 1 of Afro Samurai in September (see "Titan Launches New Manga Line with 'Afro Samurai'").
Click Gallery below for preview!