DC Comics is going back to the future in November, with revivals of WildC.A.T.s and Wildstorm, new and old Batman/Spawn crossovers, and an array of variant covers and reprints. Here's a look at what's in store: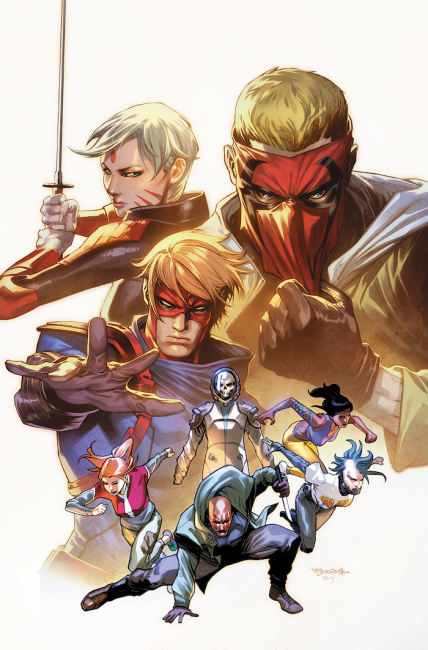 WildC.A.T.s,
by writer Matthew Rosenberg (
Batman: Urban Legends
) and artist Stephen Segovia (
Spawn
), returns as an ongoing series that pits the eponymous team against a group of covert operatives sent out by the HALO Corporation, followed by an encounter with the Court of Owls. The first issue will go on sale on November 18 with a main cover by Segovia, variant covers by Jim Lee, Stanley "Artgerm" Lau, and Ben Oliver, a 1:25 connecting variant by Jeff Spokes, a 1:50 variant by Alan Quah, a 1:100 variant by Dan Hipp, a 1:150 pencil variant by Lee, and a '90s Cover Month variant by Brett Booth and Sandra Hope. Issue #2 will be released on December 6 with a main cover by Segovia, 1:25 connecting variant by Jeff Spokes, and 1:50 variant by Howard Porter. Both comics are 32 pages with an MSRP of $3.99 for the standard cover and $4.99 for the card stock variants.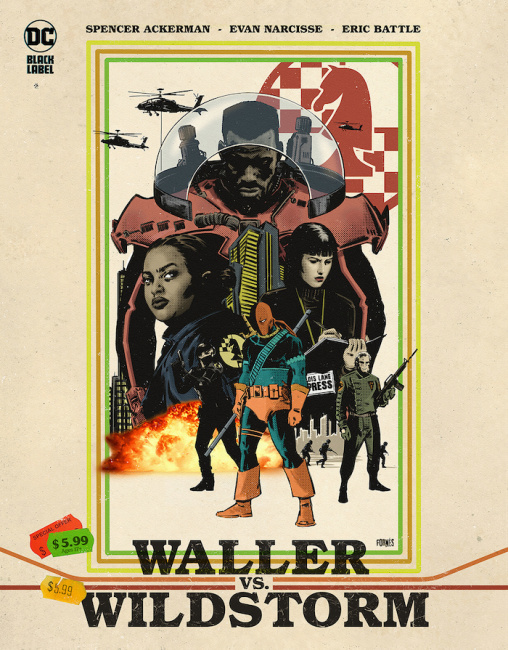 Waller vs. WildStorm
is a four-issue miniseries set in the early 1980s, during the slow thaw of the Cold War. Amanda Waller and Adeline Kane have teamed up, and Jackson King has them in his sights as Stormwatch goes up against Deathstroke and a host of other DC villains. The series is co-written by journalist Spencer Ackerman and veteran comics writer Evan Narcisse, with art by Eric Battle. DC will publish the miniseries in its Prestige Plus format. The first issue will be released on November 15 with a main cover by Jorge Fornes, variant cover by Eric Battle, and a 1:25 variant by Mike Perkins. All covers are on card stock, and the MSRP for the 32-page comic will be $5.99.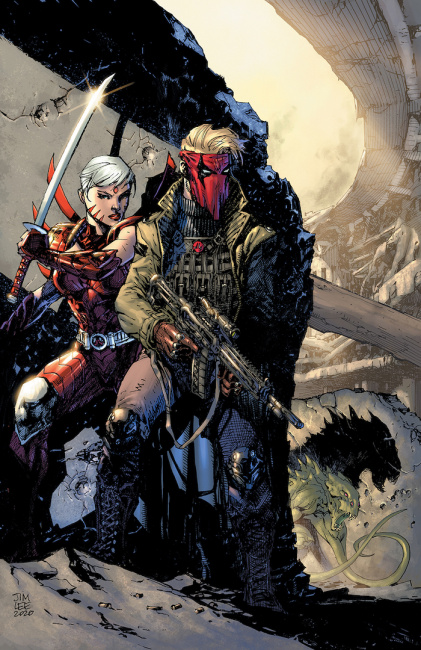 Wildstorm 30th Anniversary Special
#1 is a 96-page one-shot that will reprint the short stories from the hardcover
WildStorm: A Celebration of 25 Years
(see "
New Collection Celebrates 25 Years of Wildstorm
") as well as new stories about the WildStorm characters in the DC Universe. The creators in this special issue include writers Matthew Rosenberg, Joshua Willliamson, Brandon Choi, J. Scott Campbell, Brett Booth, and Ed Brisson, and artists Jim Lee, J. Scott Campbell, Bryan Hitch, Brett Booth. The main cover is by Lee, with variant covers by Sozomaika, Bryan Hitch, Joshua Middleton, J. Scott Campbell, and Lee Bermejo, a 1:25 Glow in the Dark cover by Jeff Spokes, and a 1:50 foil variant by Sozomaika. All covers are on card stock. The Prestige-format comic will go on sale on November 29 with an MSRP of $7.99.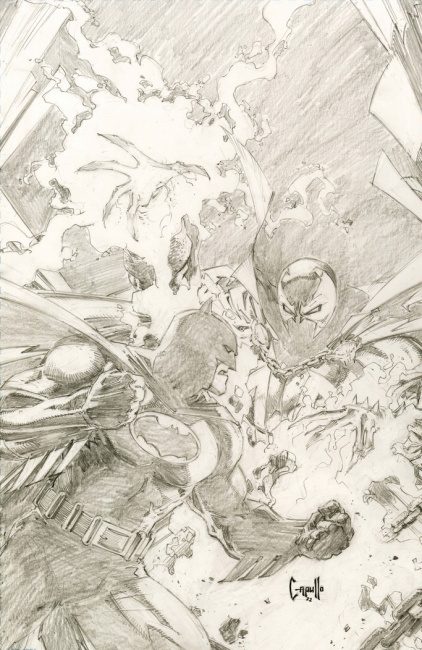 Batman/Spawn: The Classic Collection
will reprint
Batman/Spawn: War Devil
#1, by Doug Moench, Chuck Dixon, Alan Grant, and Klaus Janson and
Spawn/Batman,
by Frank Miller and Todd McFarlane, in a single volume, which will be released to comic stores on November 15. The 112-page hardcover will have a cover by Greg Capullo and Todd McFarlane. MSRP will be $19.99.
A new Batman/Spawn #1 by McFarlane and Capullo will be a 48-page one-shot that brings the two iconic characters back together again. It was first announced in 2006 (see "Batman/Spawn Crossover") and will finally be published in December.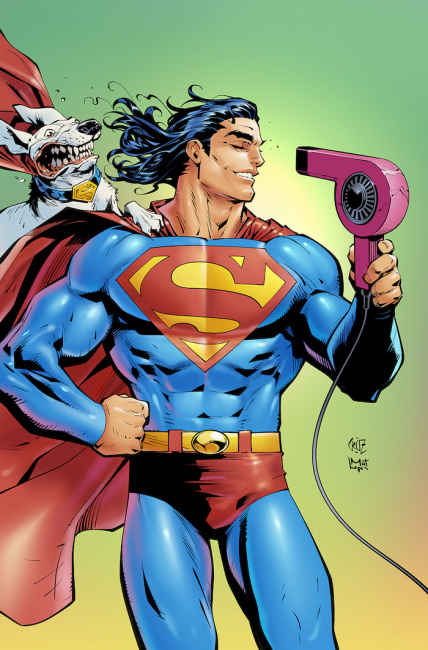 And finally, DC plans to run at least 15 1990s-themed variant covers during the month of November, from a variety of different artists. Here's the list so far:
Action Comics #1049 by Roger Cruz
​Batman #129 by Ryan Benjamin (fully embossed)
Batman Incorporated #2 by Chris Burnham (fully embossed)
Batman vs Robin #3 by Carlo Barberi
Batman/Superman World's Finest #9 by Chip Zdarsky
Batgirls #12 by Paulina Ganucheau
Black Adam #6 by Carlo Barberi
Catwoman #49 by Jim Balent
Detective Comics #1066 by Kyle Hotz
Harley Quinn #24 by Jonboy Meyers
I Am Batman #15 by Khary Randolph
Nightwing #98 by Brian Stelfreeze
Superman: Son of Kal-El #17 by Steven Butler
The Flash #788 by Todd Nauck
The Joker: The Man Who Stopped Laughing #2 by Kelley Jones (fully embossed)
Tim Drake: Robin #3 by Todd Nauck
WildC.A.T.s #1 by Brett Booth and Sandra Hope (fully embossed)
Wonder Woman #793 by Jen Bartel
Click Gallery below for covers!