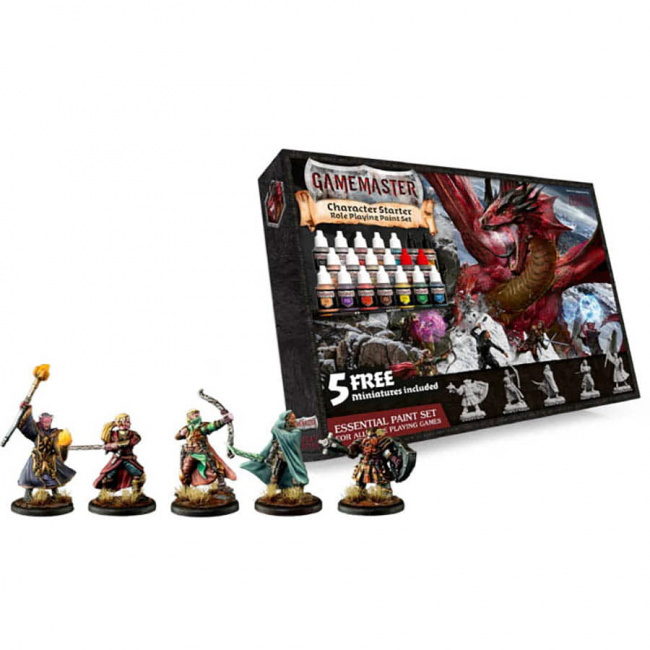 The Army Painter will release
Gamemaster: Character Starter Role Playing Paint Set
into retail on November 25, 2022.
This paint set is designed to help RPG hobbyists add some color to their unpainted player characters. It comes with a Starter Brush and 20 essential colors needed to paint up a party of heroes and heroines. The set also comes with a full party of five highly-detailed fantasy snap-fit miniatures so that players can paint and get right to adventuring.
The game box comes with 5 snap-fit miniatures, 19 12ml Warpaints, a 12ml brush-on primer, a starter brush, and a beginners guide.
The Army Painter also released a Speedpaint Starter Set earlier in the year (see " 'Speedpaint Starter Set'").