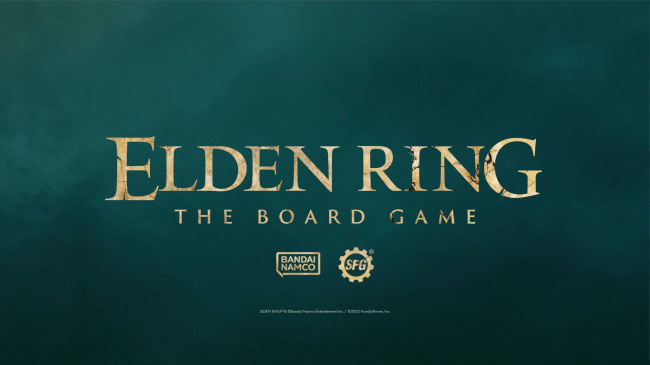 Steamforged Games has revealed plans to produce a tabletop board game based on the Bandai Namco computer game
Elden Ring
.
In Elden Ring: The Board Game, up to four players become "Tarnished," making their way through the Lands Between, a world of decayed grandeur that they explore over the course of the game. During their adventures, they can encounter locations, characters, and enemies from the computer game and fight battles using miniatures and a dice-free combat system designed to challenge their ability to strategize and adapt.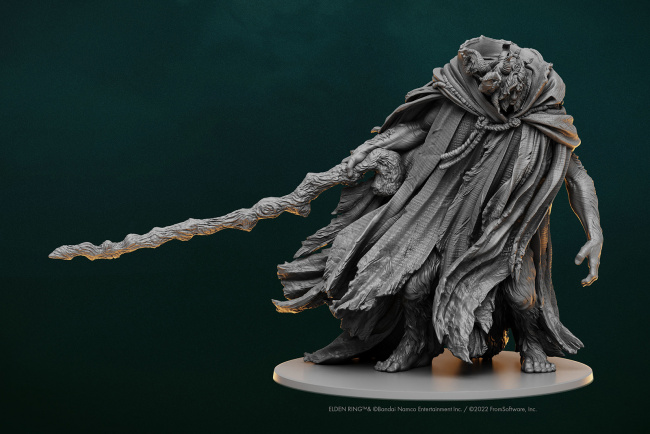 This will be the sixth project between the two companies since their partnership began with 2016's
Dark Souls: The Board Game
. Steamforged will raise funding for the project through a Kickstarter campaign. Release dates and product details have not been released.
Steamforged continues to support Dark Souls: The Board Game, with two new sets planned for November release (see "Steamforged Games Teases Two 'Dark Souls: The Board Game' Standalone Sets"). New models for the Dark Souls RPG are coming next month (see "Next Wave of 'Dark Souls RPG Miniatures' Incoming").