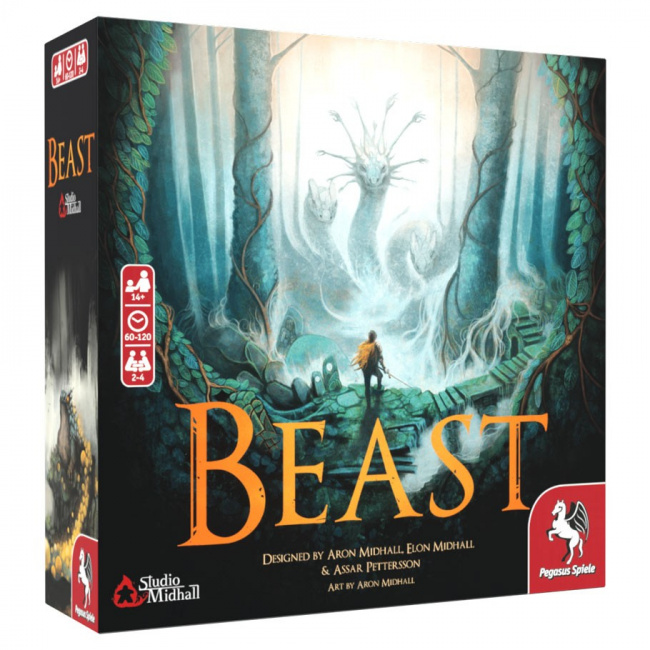 Pegasus Spiele unleashed
Beast
, a new asymmetrical hidden movement board game, for release in Q4 2022.
In Beast, players take on the roles of specialized hunters and one player becomes the Beast. The hunters track the Beast player's hidden movement and can only find the Beast if they search a location or the Beast attacks. On the other side, the Beast uses a deck of direction cards in order to trick the hunters while it moves through forests, swamps, and caverns.
This game has a card drafting element, as movements and the like are performed with Action cards. Action cards can be used by both the Beast and the hunters and are drafted before rounds start. The Beast wins the game if they manage to evade the hunters, and the hunters win if they can take out the Beast.
Beast is for two to four players, ages 14 and up, and plays in 30 minutes. It will retail for $64.99.
Pegasus Spiele recently previewed Skymines, a new Euro game by Alexander Pfister and Viktor Kobilke (see "'Skymines'").