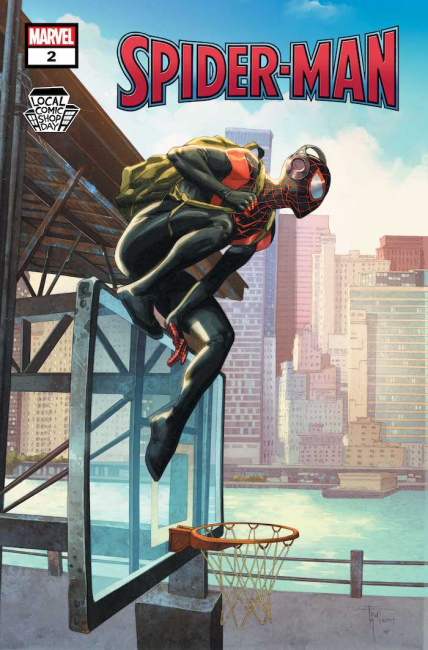 Local Comic Shop Day 2022 will be on Wednesday, November 23, and two publishers have announced special covers for participants.
ComicsPro organizes LCSD every year to encourage shoppers to check out their local comics retailers. Registration is free and is now open. While retailers don't have to register to participate, ComicsPro recommends that they do so they can benefit from the additional marketing, including a map on the LCSD website, and get deals from LCSD partners.
In honor of the 60th anniversary of Spider-Man, Marvel is offering two LCSD variant covers, both by Francesco Mobili, for its two ongoing series: Amazing Spider-Man #13 will have a variant featuring Peter Parker, and Spider-Man #2 will spotlight Miles Morales.
Z2 will have special LCSD/direct market exclusive covers for two upcoming graphic novels. Tori Amos: Little Earthquakes will have a cover by Jason Levesque, and The Illustrated Al: The Songs of "Weird Al" Yankovic will have a cover by Mark Fredrickson. Z2 offered two LCSD variants last year as well (see "Registration Open for Local Comic Shop Day").
Click Gallery below for covers!