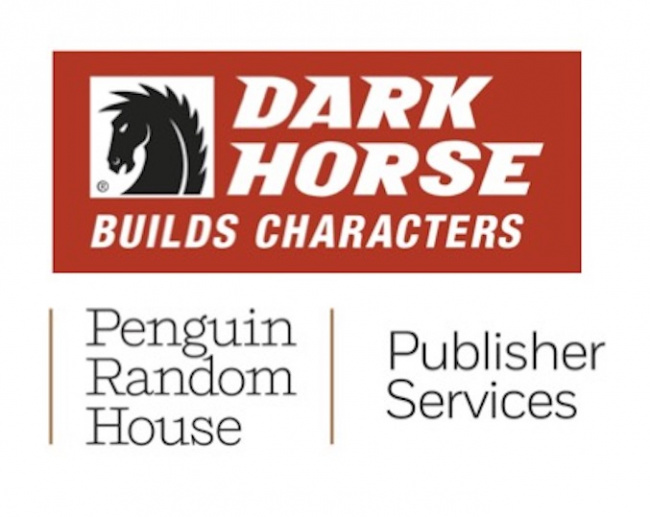 Dark Horse Comics and Penguin Random House Publisher Services (PRHPS) have inked an exclusive, multi-year, worldwide agreement for distribution of all Dark Horse publications: Comics, graphic novels, and manga, both frontlist and backlist. The new contract will take effect on June 1, 2023.
PRHPS has been the distributor for Dark Horse's graphic novels to the book channel since 2014, but Diamond handled all distribution to the direct market. Now all distribution will be through PRHPS, although retailers will still be able to order through Diamond on a wholesale basis in the U.S. and U.K.
"Diamond Distribution has been a key partner for Dark Horse for nearly thirty years," said Dark Horse founder and CEO Mike Richardson in a statement accompanying the announcement. "As we move on to this next stage in our company's growth, we want to say thanks to Steve Geppi, Chuck Parker, and the Diamond team, and while we will be moving our comics distribution to Penguin Random House, it is important to note that our products will still be available through Diamond as well."
UPDATED with Diamond statement: In a statement provided to ICv2, Geppi Family Enterprises CEO Steve Geppi minimized the financial impact of the move on Diamond. "It is important to note that while Dark Horse is an established name in the industry, the expected impact of this change to Diamond's Dark Horse direct market sales represents only approximately 1% of Diamond's top line sales inclusive of comics, games, merchandise, and pop culture items," he said. "Diamond and all the Geppi Family Enterprises companies have worked strategically and successfully to diversify over the years.... I remain proud of the role Diamond plays in the industry and steadfast in my commitment to the Direct Market. I look forward to our continued service of the Direct and book markets as well as the continued growth of the GFE portfolio of companies."
Dark Horse is the third major publisher to move direct market distribution to PRHPS. Marvel was the first, and IDW was the second (see "IDW Moves Direct Market Distribution to Penguin Random House"). In addition, DC now distributes through Lunar, meaning that four of the top seven comics publishers will no longer use Diamond as their primary distributor to the direct market.