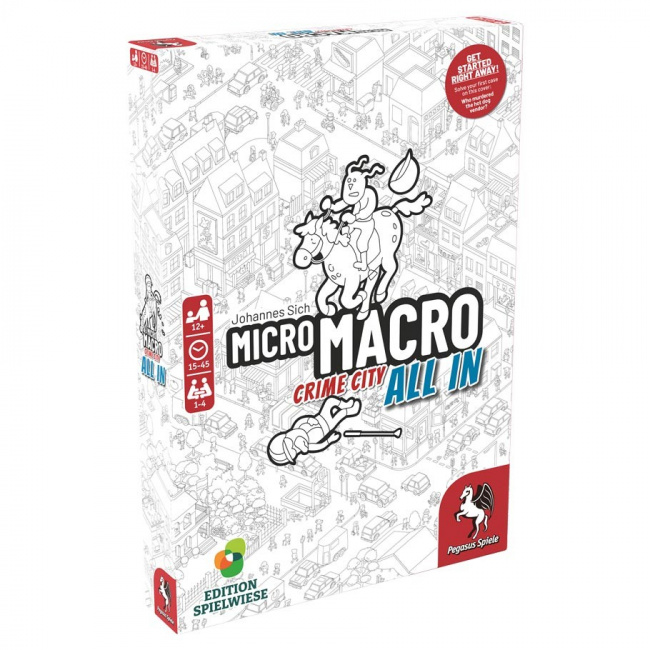 Pegasus Spiele revealed
MicroMacro: Crime City 3 - All In
, the third installment in the
Spiel des Jahres
- winning series of games, for release into retail in October 2022.
Following up on MicroMacro: Crime City – Full House (see "'MicroMacro: Crime City', Heads for Stone Ages"), this game sends players off into the next district of the crime-ridden black and white metropolis Crime City. The new map holds 16 more criminal cases waiting to be solved with brand new stories. Once again, the keys to the cases are found on the 75 x 110 cm game board, where players can spot small details using an included magnifier. Players will need to put on their detective hats and determine motives, find evidence, and ultimately convict the ones responsible for the crime.
This game is for one to four players, ages 12 and up, and plays in 15 to 45 minutes. It will retail for $34.99.