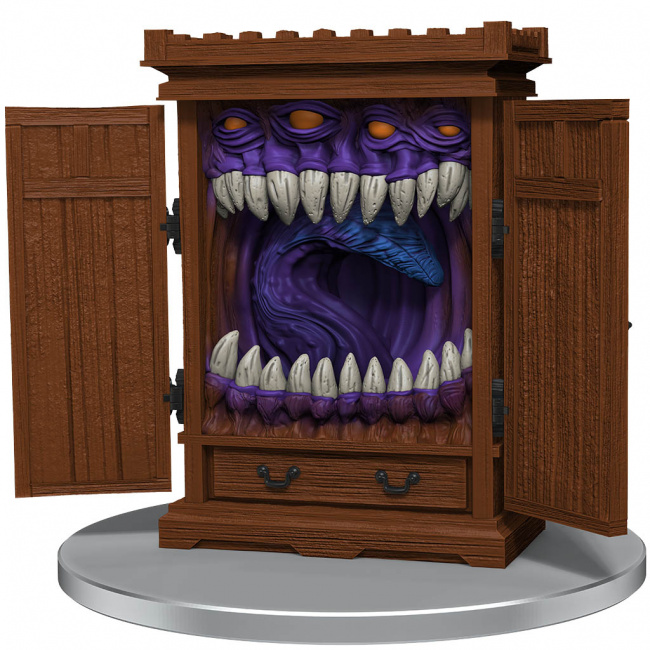 WizKids will release
D&D Icons of the Realms: Mimic Colony Warband
, a miniatures boxed set, in June 2023.
Dungeon Masters can use this new boxed to challenge adventurers with a deadly warband of mimic traps for use during encounters. This set contains seven painted miniatures of this classic D&D foe including a Chest Mimic, a Barrel Mimic, a Table Mimic, a Flowerpot Mimic, a Chair Mimic, a Wardrobe Mimic, and a Bear Skin Rug Mimic. These miniatures come in non-blind packaging, so that customers can see the exact they are buying.
WizKids also unveiled two new D&D Icons of the Realms: Dragonlance dragon rider figure sets, Red Ruin & Red Dragonnel and Lord Soth on Greater Death Dragon (see "Dragonlance' Dragon Rider Figure Sets").
Click on Gallery below for full-size images!