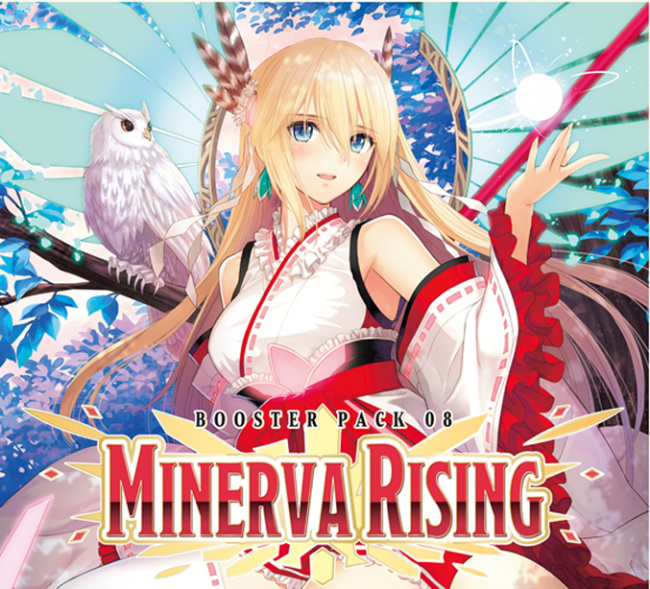 Bushiroad unveiled
Cardfight!! Vanguard Booster Pack 08: Minerva Rising
, a new booster set, for release into retail on February 3, 2022.
Minerva Rising adds units like Omniscience Regalia, Minerva, Silver Thorn Dragon Tamer, Luquier and Blue Storm Dragon, Maelstrom as well as new characters Shojodoji and Arkhite from the Cray Cross Epic to the mix. It also features cards for the following Nations: Dragon Empire, Dark States, Brandt Gate, Keter Sanctuary, and Stoicheia. The set has 96 types of cards and parallels, and at least two cards in each seven card pack will be rare or higher. The Omniscience Regalia, Minerva card will also come as a Serial Number variant card.
There will also be a Sneak Preview kit available for the Minerva Rising set's preview events. It consists of 47 booster packs, 8+1 promotional cards, and 2 premium playmats.
Bushiroad announced Raging Flames Against Emerald Storm, a new booster set for Cardfight!! Vanguard will+Dress (see "'Cardfight!! Vanguard will+Dress'").
Click on Gallery below for full-size images!