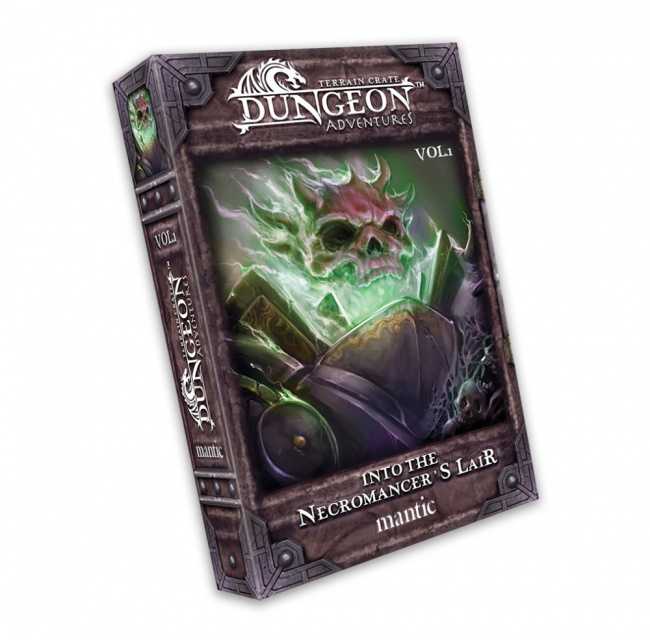 Mantic Games has announced a series of
Terrain Crate Dungeon Adventures
, offering adventures in a box for fantasy role playing games.
Each Dungeon Adventure holds a complete mini-adventure in two acts, described in the enclosed booklet along with all of the stats needed for the minions within, based on the 5E game system. In addition, it has a double-sided poster-sized playing map and pre-assembled plastic scenery pieces for dungeon dressing.
The initial launch of the series will feature two boxed sets:
Into the Necromancer's Lair confronts players with the mysterious disappearance of villagers, which will lead them to a forgotten crypt. This set comes with more than 30 scenery pieces, including crypt furnishings, traps, and small critters.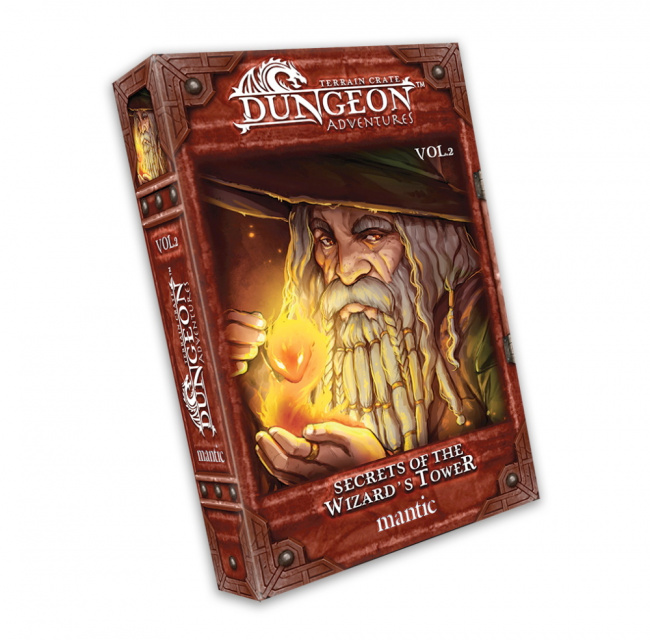 In
Secrets of the Wizard's Tower,
the adventurers are called to investigate a lonely tower, home to an erratic and irritable wizard. Includes library and laboratory furniture as well as piles of crates and barrels and a pack of rats one might find in a tower.
Release dates and MSRP have not been announced.
Next month, Mantic will offer an updated rulebook for Kings of War (see "Mantic Unveils Updated Edition of 'Kings of War' Rulebook").