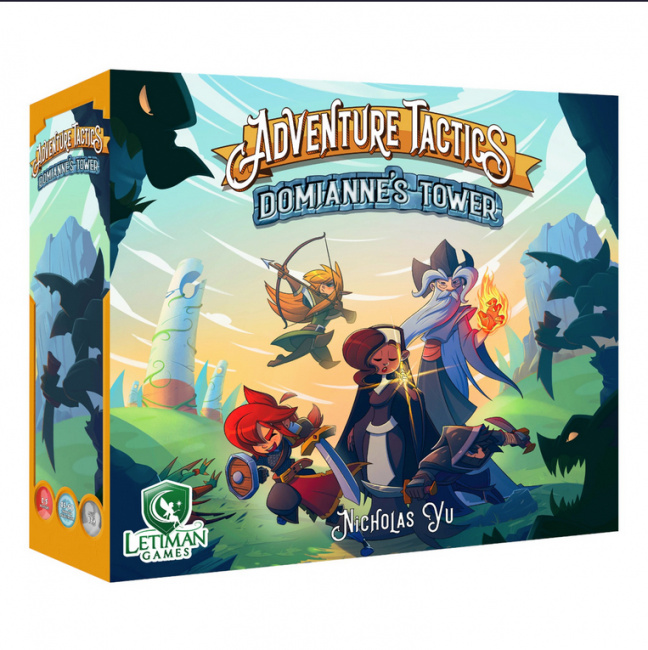 Letiman Games is releasing an updated version of the dungeon-crawler
Adventure Tactics: Domianne's Tower
next month.
Adventure Tactics: Domianne's Tower is a cooperative encounter-based game in which players take on the role of fantasy characters and fight their way through a campaign of adventures. Starting with one of five Basic Classes, they will work their way up in power, unlocking advanced Elite Classes, new equipment, and new abilities.
The storyline of the game evolves based on the choices made by the players. It revolves around Queen Domianne and her ruthless domination of the kingdom of Astelia. The heroes must follow an ancient prophesy, setting out from their home village and making their way to the Tower of Greylock to confront the Queen.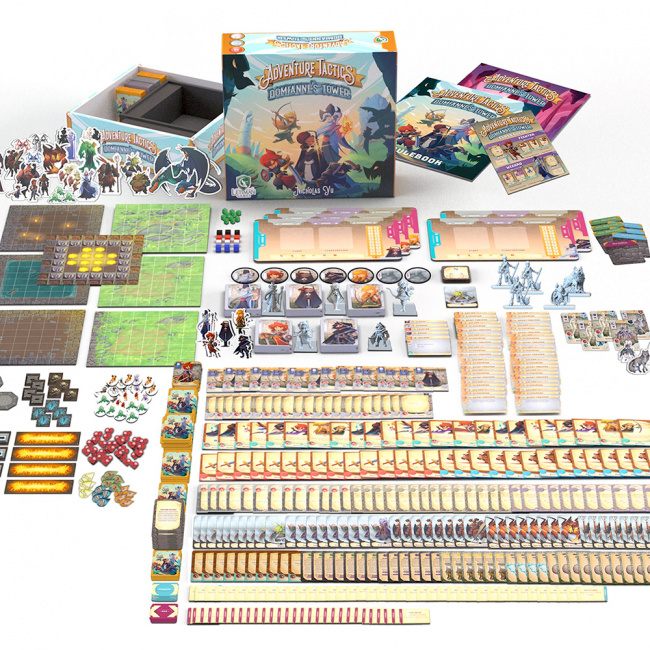 The game comes with 10 miniatures, 5 player boards, over 800 cards, 50 standees, 30 terrain tiles, 8 custom dice, 73 tokens, 10 cubes, and 8 chips, and includes 5 deck boxes to store the heroes between adventures. It was created by Nicholas Yu (
Eternal Dynasty, Hero Brigade
). It is intended for 1 to 5 players, ages 13 and up. Scenarios take a little under an hour to play. MSRP is $100.00.
An expansion titled Adventures in Alchemy is also in the works.