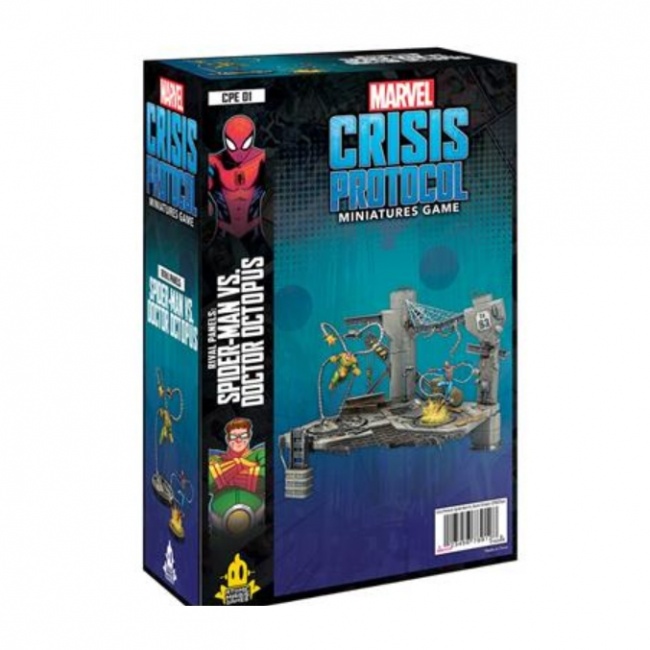 Atomic Mass Games unveiled
Marvel Crisis Protocol: Rival Panels - Spider-Man vs. Doctor Octopus
, a new miniature set, for release on November 30.
Marvel Crisis Protocol: Rival Panels is a new expansion-type that features two bitter rivals from the Marvel Universe battling it out on a piece of complementary terrain. The first release in this product line features Doctor Octopus fighting Spider-Man in ruined high-rise construction scene. The game box comes with a Spider-Man miniature, a Doctor Octopus miniature, a terrain feature, 2 bases, 2 Character Stat cards, and 3 Team Tactic cards.
Miniatures come unassembled and unpainted. This pack will retail for $59.95.
Atomic Mass Games also unleashed Marvel Crisis Protocol: Hulkbuster, a new character pack (see "The Hulkbuster").
Click on Gallery below for full-size images!