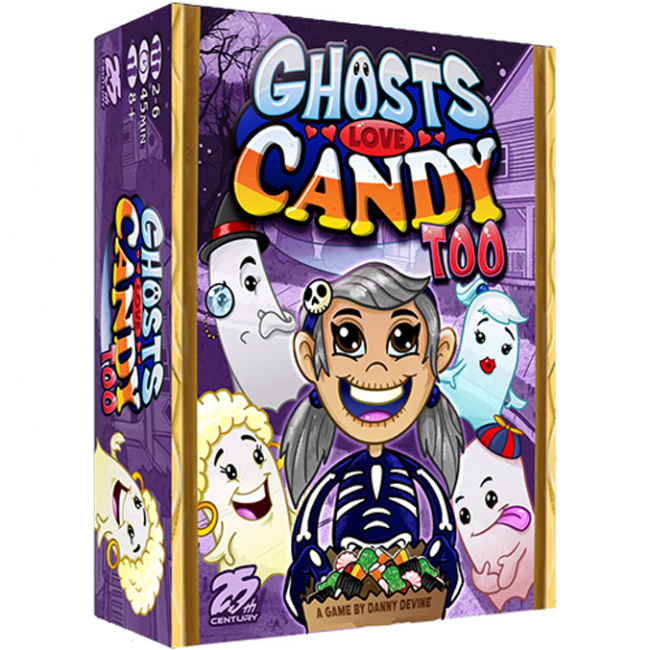 25th Century Games revealed
Ghosts Love Candy Too
, an expanded version of the Halloween-themed card game by Danny Devine, for release into retail on October 19, 2022.
The first Ghosts Love Candy card game was rescued by Steve Jackson Games back in 2016 from a defunct Fifth Street Games who raised $13,348 from 371 backers ($35.98/backer average) from a Kickstarter run in 2014 (see "Rescues 'Ghosts Love Candy' Kickstarter"). This new version from 25th Century Games brings the ghosts back once again to satisfy their holiday cravings by scaring the candy out of children. This version is an updated and expanded edition of the original game and includes easy Family Mode variant rules to accommodate younger children.
This game is for two to six players, ages 8 and up, and plays in 20 to 45 minutes. It will retail for $29.99.