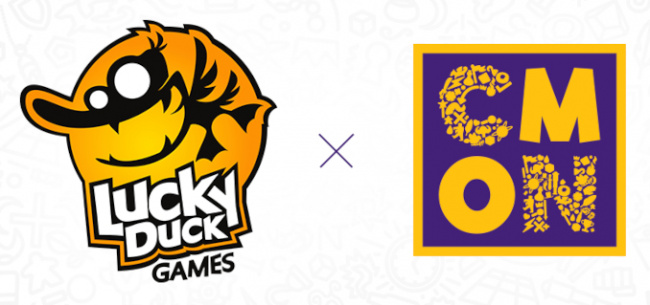 Lucky Duck Games products will be exclusively distributed in Asia by CMON Asia, the companies announced. The deal, which has already begun, includes the countries of China, Japan, Korea, Thailand, Vietnam, Philippines, Singapore, Malaysia, Indonesia, India, Burma, Laos and Cambodia.
"With a mission to provide the best experiences to our consumers, business partners, and retailers, having a distribution partner with the experience and pedigree that CMON Asia offers will help us keep those commitments as we grow together," Lucky Duck Games Chief Sales and Marketing Officer said of the new deal.
CMON Founder and CEO David Doust pointed out the size of the potential market. "Lucky Duck is an incredible company, and we are extremely honored to help bring an influx of top-quality, beloved games to a new part of the world. There's a large English-speaking community in the region, and thanks to this partnership, we are looking forward to supplying them with exciting new gaming experiences."

CMON Asia has been increasingly focusing on distribution in Asia as a path to growth; the company signed a deal with PSI last year to act as a sub-distributor and provide logistics and sales support (see "PSI Expands Distribution Via Deal with CMON").