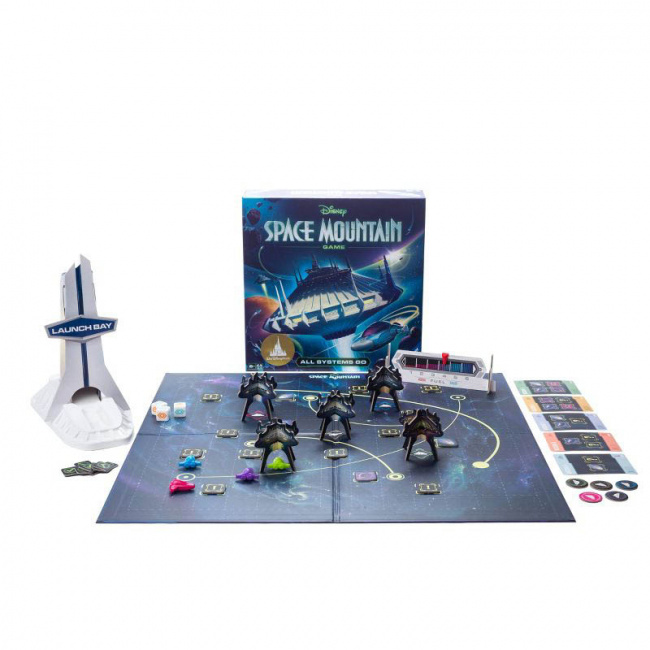 Ravenburger launched
Disney Space Mountain: All Systems Go
, a new board game based on the Disney theme park attraction, into major retail stores in October 2022.
Tabletop enthusiasts can now bring the thrilling action of Space Mountain into their homes. In this game, designed by Chris Leder and Kevin Rodgers, players will zoom across to visit five distant Starports while dodging threats like asteroids and mysterious planets. Players roll dice via the Launch Bay dice tower and move their rocket according to the roll. The goal of the game is to be the first pilot to complete their mission objectives and reach all five Spaceports.
This game is for two for four players, ages 8 and up, and plays in 30 to 40 minutes. It will retail for $29.99.
Ravensburger also recently announced Disney Lorcana, a new collectible trading card game, which will release into retail (see "'Disney Lorcana'").