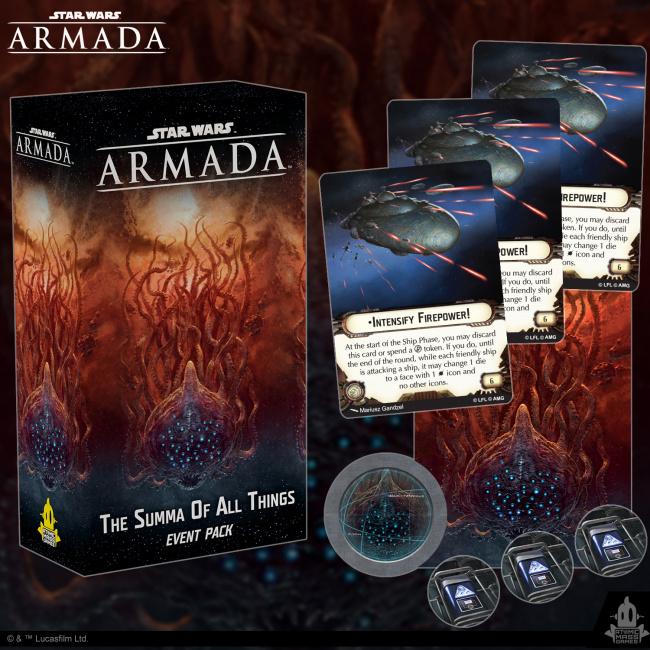 Atomic Mass Games teased a new
Star Wars: Armada Event Pack
,
The Summa of All Things
, which will be coming soon to retail.
Back in August of 2021, Atomic Mass Games announced that it was not currently developing any new products for the Star Wars: Armada miniatures line (see "'Star Wars: Armada' on Autopilot"). However, in the same announcement, they mentioned that would continue to support the Star Wars: Armada game line with reprints of existing products and with Organized Play initiatives into 2022 and beyond. The release of this Event Pack tease seems to coincide with that statement. Few details for this Event Pack were released, other than that the in-game event takes place in the Maelstrom, and that it comes with an Intensify Firepower! card and game tokens.
Click on Gallery below for full-size images!