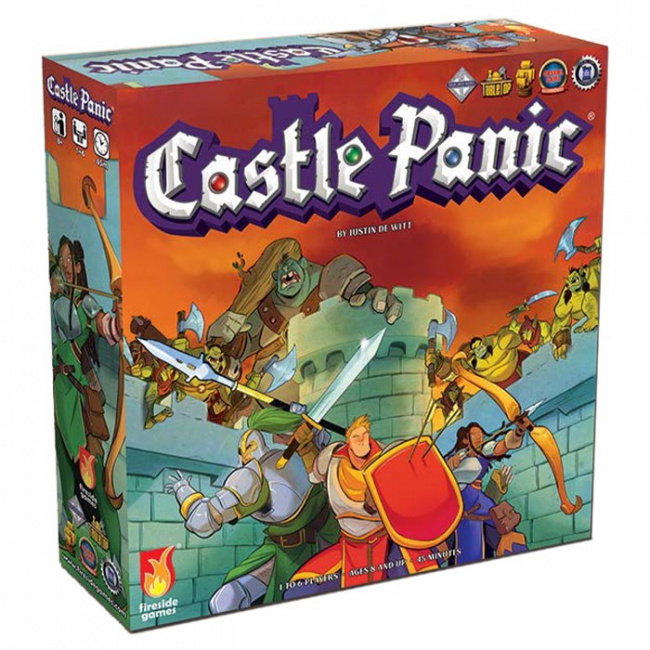 Fireside Games will release
Castle Panic 2E
, a new edition of the classic tower-defense game, into retail on November 30, 2022.
Castle Panic is Fireside's time-honored, 2010 Origins Award-nominated game (see "Awards Finalists"), and it has gotten a makeover. The gameplay is relatively the same, where players need to slay all the monsters and have at least one tower standing to win. The new edition features all-new artwork, a custom die, and heavier cardstock for components. Fireside has also made the game more accessible by changing the board and cards improve readability for color-blind players.
This game is for one to six players, ages 8 and up, and plays in 45 minutes. It will retail for $34.95.