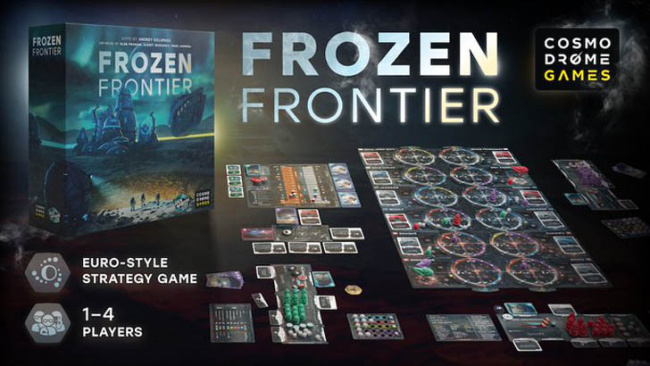 Arcane Wonders and Cosmodrome Games launched
Frozen Frontier
, a sci-fi space exploration game, onto Kickstarter.
In Frozen Frontier, players are attempting to settle Janus, the two-faced planet. One side of the planet features solar winds that scorch the surface and the other side is a frozen sea of methane, and corporations are exploring the frozen side for resources. On their turn, players can move a Carrier to any city, get a project cards, and then either construct a building, settle colonists, or raise funds. The goal of the game is to have the most victory points by the end of the third round.
This game is for one to four players, ages 12 and up, and plays in 120 to 180 minutes. The Kickstarter offer up a retailer pledge rewards level for $362, which acts as a deposit for 15-30% off of purchases of the base game or deluxe edition (depending on order size). This project is expected to ship in August 2023.
Arcane Wonders also released Team JNPR Expansion, for RWBY Combat Ready, into retail (see "'RWBY Combat Ready' Expansion").