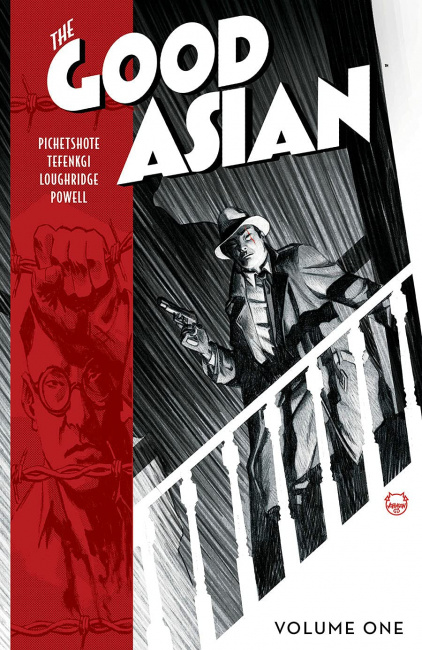 The 2022 Harvey Awards were presented during a live ceremony, the first since 2019, at New York Comic Con on October 7.
Digital Book of the Year: Lore Olympus, by Rachel Smythe
Best Adaptation from Comic Book/Graphic Novel: Ms. Marvel (Disney+) based on Ms. Marvel (Marvel Comics)
Best Children's or Young Adult Book: Squire by Nadia Shammas and Sara Alfageeh (HarperAlley)
Best Manga: Chainsaw Man by Tatsuki Fujimoto, translated by Amanda Haley (VIZ Media)
Best International Book: Sweet Paprika by Mirka Andolfo (Image Comics)
Book of the Year: The Good Asian, Vol. 1 by Pornsak Pichetshote and Alexandre Tefenkgi (Image Comics)
In addition, four creators were inducted into the Harvey Awards Hall of Fame: Writer Neil Gaiman (The Sandman, American Gods), writer and former Marvel Editor-in-Chief Roy Thomas (The Avengers, X-Men), underground comix creator Gilbert Shelton (The Fabulous Furry Freak Brothers), and cartoonist Marge Buell (Little Lulu). Buell's son Fred accepted the award on behalf of his mother, and former Marvel CCO Joe Quesada accepted on behalf of Thomas. Shelton also did not appear in person, but actor Woody Harrelson, who voices Freewheelin' Franklin on the animated series based on Shelton's Fabulous Furry Freak Brothers comics, offered his congratulations in a brief video message. Gaiman was there to accept his award in person.
The nominations (see "2022 Harvey Award Nominations Announced") and two of the Hall of Fame inductees (see "Gaiman and Thomas") were announced earlier this year.