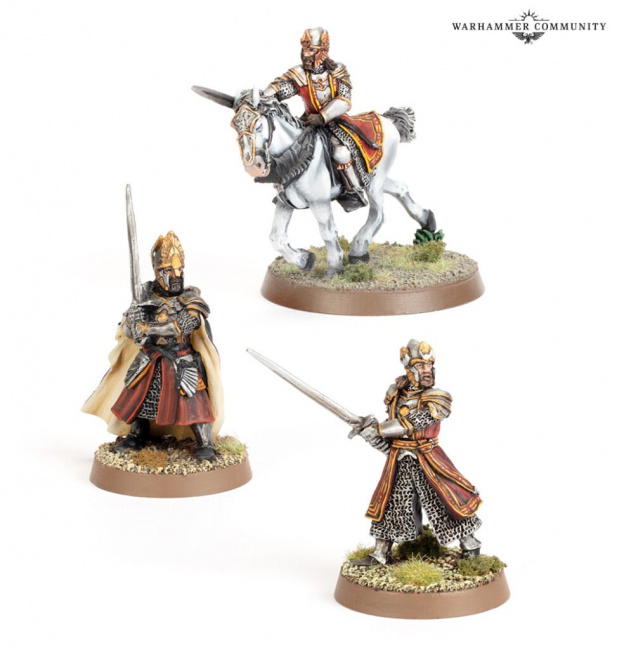 Games Workshop has announced the return of a number of metal miniature kits for the
Middle-earth Strategy Battle Game
, including some iconic characters and war-fighters from Harad.
Each of these kits were previously available during the game's two decades-long run. All of these models are cast in metal and are supplied unpainted. Some may require assembly. The seven re-launched kits include:
Blackroot Vale Commanders—with one archer with war horn and one archer with banner
Elendil & Isildur—with both champions on foot plus Isildur mounted
Haradrim King—featuring both mounted and foot versions
Mahud King—both on-foot and camel-rider versions
Mahud Riders—with a pair of riders on dromedaries
Mahud Warrior Warband—offering two warriors with clubs, four spearmen, and six with blowpipes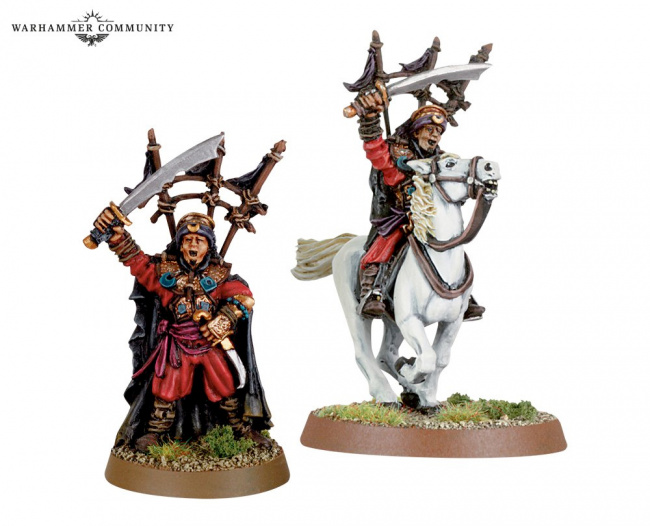 The kits will all be available separately. MSRP and release dates have not been announced as of this writing.
Click Gallery below to see images of the models.
In September, Games Workshop offered a new set featuring Elrond (see "Lead Middle-earth's High Elf Forces with 'Elrond, Master of Rivendell'") and four Battlehost sets for use with the game (see "Games Workshop Reveals Four 'Lord of the Rings' 'Battlehost' Boxed Sets").